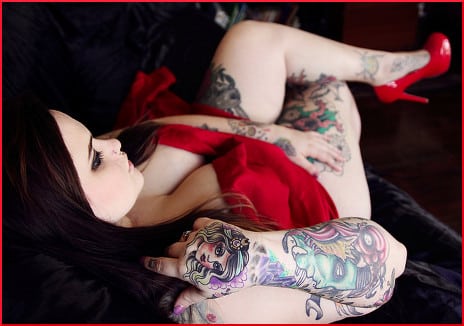 In her very thorough 2010 article for Reuters about teens and weight-loss surgery, Debra Sherman referenced a study done by Dr. Susan Woolford, a specialist in the area of medicine where pediatrics and obesity meet. When she surveyed 381 doctors, almost half of them responded that "they would never refer an adolescent for any type of bariatric surgery."
At the time, this kind of surgery for teens was still classed as experimental, and many young patients had not done well. Several high-level institutions were working toward mainstreaming the idea and practice of bariatric surgery for adolescents. Early in 2011, Liz Kowalczyk collected information on several prominent medical centers, including Children's Hospital Boston, home to a very well-regarded weight loss program. It had just initiated a new program under which kids from 13 to 19 would have bariatric surgery, but only if strict conditions were met, such as weighing over 300 pounds.
The candidates were also evaluated for their motivation levels and general maturity, which had to be in place before a life of very restricted behavior could be contemplated. At the time, it was felt that this population would benefit most from the Roux-en-Y gastric bypass. The plan was to start conservatively, with only 20 to 25 procedures in the first year.
Other Teenage Bariatric Surgery Pioneers
Massachusetts General Hospital had by this time done bariatric surgery on 11 severely obese teens, all of whose BMI numbers were in the 99th percentile. By comparison, having started in 2001, Cincinnati Children's Hospital Medical Center had performed 160 teenage bariatric surgeries. Elsewhere, Kowalczyk reported, the path was not as smooth:
Tufts Medical Center found that insurers were a barrier to surgery in children. The hospital, which has a large adult weight-loss surgery program, had begun performing pediatric obesity surgery in the early 2000s and then stopped. "The gastric bypass is an operation that makes many families and pediatricians uncomfortable because of the long-term issues,'' said Dr. Scott Shikora, chief of general surgery at Tufts and a bariatric surgeon.
A huge teaching institution with an adolescent obesity clinic was one thing, and probably a good thing. Teenagers are difficult to deal with at the best of times, and if a program could provide more awareness and sensitivity to the needs of this age group, so much the better. In 2011, some professionals believed such programs belonged only in big hospitals. Some looked into the future and confronted the specter of advertising aimed directly at teenagers, followed by an epidemic of operations performed on young people who probably didn't need such a degree of intervention.
The critics did not want to see bus benches adorned with ads targeting teenagers. They did not welcome the vision of a bariatric surgery storefront in every strip mall, next to the tattoo and piercing parlor. Any step in that direction seemed dangerous, including such benign commercial messages as, to take a random example, the one issued by a Colorado clinic with a special teen obesity program. Before operating, it promised to teach the skills that a post-surgical patient needs in order to maintain a healthy weight in the long run, including psychological skills learned through months of counseling for the entire family.
One question unavoidably comes to mind. What if those kids and their families would seriously engage in the training programs, and then put off the surgery for a year and just see how things went? Can enough new habits be learned, and enough relationship skills practiced, to bring about deep changes and make surgery unnecessary?
Your responses and feedback are welcome!

Source: "Special Report: Targeting Teens for Gastric Bands," Reuters. com, 07/26/10
Source: "Cuts in childhood obesity," Boston.com, 04/11/11
Source: "Rose Medical Center is First to Offer Teens Lap Band Surgery in Colorado." OpenPR.com, 10/10/11
Image by Tiffany Bailey