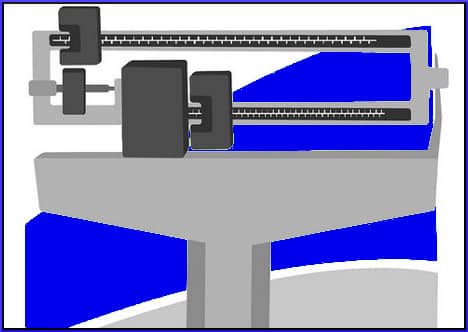 Early in 2011, the Food and Drug Administration obligingly began to allow the marketing of laparoscopic gastric banding surgery  to people who were not morbidly obese and whose lives were not immediately threatened by their weight. As the L.A. Times put it:
The approval allows Allergan to market the device to patients with a body mass index, or BMI, as low as 30 if they have at least one weight-related medical condition, such as diabetes or high blood pressure, the company said. For a 5-foot-9 patient, that translates to a weight of about 203 pounds…The approval also means that, according to company officials, 45.6 million Americans meet the criteria for Lap-Band surgery. That's more than 1 in 7.
It was quite a coup. Overnight, the product went from a rarity with stringent qualifying conditions to a surgical possibility that might be contemplated by almost 15% of Americans. The Allergan share price flew to its highest point of the year.
In 2012, Allergan withdrew its application for FDA approval of lap-band surgery starting at 14. However, the company was known to have been conducting clinical trials on teenage patients all along, which was legal if the parents gave their consent (and still is). The National Research Center for Women and Families, a nonprofit organization that scrutinizes the safety of medical devices, spoke up. It urged Allergan to publish the results of its research, but this request was not granted.
Readers of Tuesday's post will remember Dr. Christine Ren and Dr. George Fielding of New York University's Langone Medical Center, both of whom were on Allergan's payroll, installing the Lap-Band System in patients and reporting to the corporation on the results. The unfortunate Dr. Neelu Pal worked with them, complained to the hospital administration about what she perceived as slipshod and hazardous methodology, and was fired.
She sued the institution for wrongful termination, a case that had not yet been adjudicated when, early in 2013, a TV commercial appeared in which that same Dr. Fielding extolled the virtues of the Lap-Band System. He stated that he had personally lost 120 pounds with its help, and testified that although he performed every type of bariatric surgery, lap-band was the best.
In April of 2013, Dr. Pal won a court victory over a different employer—not Langone Medical Center—that had also unjustly terminated her employment. This is mentioned to show that she was not a crazy lady who went around gratuitously suing people, but someone who had enough credibility to be awarded more than $1.5 million in damages by a jury.
Right around that time, New Jersey governor Chris Christie had lap band surgery, and it was performed by none other than Dr. George Fielding, chief of the Langone Weight Management Program. In an online exposé, attorney Gerry Oginski informed the public that Dr. Fielding had been the defendant in 12 malpractice suits filed in New York State,
…including former Mets baseball player, Lee Mazzilli, after his teenage daughter suffered from stomach tears resulting from careless care.
Oginski mentioned a couple of specific cases in which Dr. Fielding failed to detect danger signs and patients died. He recalled the publicity that ensued when Dr. Neelu Pal crossed swords with Fielding and his practice partner Dr. Christine Ren. He also revealed that those two bariatric surgeons are married. (Someone with a suspicious mind might leap to the conclusion that this was done so neither one could be forced to testify against the other.) But wait, Oginski has more surprises in store:
This is not the first time Doctor Fielding is being sued. In Australia, where he previously practiced, he was sued in eleven cases. A thorough investigation discovered that one of the patients, Shannon Tang, 21 who also passed away due to the operation, had only met once with Fielding, one day before the surgery.
In all fairness, the attorney's blog does add that although his source material had identified the several lawsuits against Dr. Fielding, there was no mention of how the cases were resolved. The point here is that despite public knowledge of these many serious charges against Dr. Fielding, when Dr. Pal's wrongful termination case came to court in August of that year, she lost.
The bigger point is that, no matter what state of perfection might currently be enjoyed by laparoscopic gastric band surgery, its history is far from spotless, and it should still be considered a desperate last resort.
Your responses and feedback are welcome!

Source: "FDA's Lap-Band decision is a boon for Allergan," LATimes.com, 02/17/11
Source: "Allergan drops bid for FDA approval to promote Lap-Band for teens," LATimes.com, 10/03/12
Source: "Governor Chris Christie's Lap-Band Surgeon Has a History of Lawsuits…Does it matter?," Oginski-Law.com, 05/15/13
Image by Wellness GM