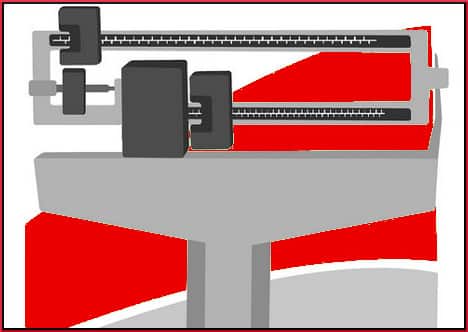 By way of tracing the recent history of bariatric surgery as applied to teenagers, Childhood Obesity New looked at a comprehensive special report compiled by Debra Sherman for Reuters more than five years ago. It begins by recounting the ordeal of a courageous whistleblower (or possibly a misguided troublemaker) who worked at the Langone Medical Center, which is affiliated with New York University.
General surgeon Dr. Neelu Pal approached the hospital administration with concerns about the lap-band surgery performed there, specifically "about the lack of care given after surgery and incomplete or inaccurate medical forms that were taken prior to surgery." She later told the Reuters journalist that the Langone Medical Center was a "hectic lap-band factory" where her supervisors, Dr. Christine Ren and Dr. George Fielding, rushed through as many as 20 surgeries per day.
When her complaints were ignored, Dr. Pal went so far as to call patients who were scheduled for the procedure, warning them to back out. Not surprisingly, she was fired, and reacted by suing the facility for wrongful termination. As Sherman was unable to do at the time, we peered into the future and followed up by reading a court document filed in August of 2013. The University said Dr. Pal was let go because of the indiscreet and unprofessional phone calls. But apparently that was not the real issue, as her immediate superiors had not originally planned any disciplinary action. Her attorney outlined the problem:
The real reason Pal was fired was because of Pal's complaints to Dr. Bernstein about the conditions in NYU's bariatric surgery program run by Drs. Fielding and Ren… As soon as Drs. Fielding and Ren learned of Pal's disclosure to Bernstein, they began to malign, disparage and discredit her, accusing Pal of "erratic" and "weird" "psychotic" behavior.
The attorney also pointed out that even if the phone calls had been the sole cause for the firing, it would be wrong, because the institution had tolerated far more transgressive behavior from other employees. So basically, Dr. Pal was claiming that the hospital did not have a good reason for the firing—only a terrible one, that an insider had betrayed the institution by trying to protect patients from bad practices.
There had been a patient death that was traumatic for everyone, but the hospital's point of view was that Dr. Pal was more worried about being blamed for it than upset about patient well-being in general. In their view, the real danger to patient safety was the person who had voiced concern. The decision to fire Dr. Pal had been made by the chair of the Department of Surgery, and the court ruled that, "he discharged his responsibilities in a fair and proper way, in accordance with NYU's written procedures." Dr. Pal lost her wrongful termination suit.
Another Chapter to Dr. Pal's Story
While the case against New York University Medical Center was wending its way through the legal system, Dr. Pal entered the cardiothoracic surgery program at the University of Medicine and Dentistry of New Jersey (UMDNJ). There she was discriminated against and harassed because of her gender and ethnic background, and quite possibly because suing her former employers gave her the reputation of not being a team player.
After leaving this impossible situation, Dr. Pal instituted an entirely different and separate lawsuit claiming Unlawful Retaliation, this time against UMDNJ, and won. So the loss of the NYU suit was cushioned by the fact that only five months earlier, a jury had awarded her $1.6 million, plus attorney fees and court costs, to be paid by UMDNJ.
But that is not the most interesting outcome of this story, not by a long shot. Remember the bariatric surgeons whose methods Dr. Pal complained about when she worked under them at NYU's Langone Medical Center? Tomorrow, we check back in on Drs. Ren and Fielding.
Your responses and feedback are welcome!

Source: "Special Report: Targeting Teens for Gastric Bands," Reuters, 07/26/10
Source: "Neelu Pal, M.D. v. New York University – Memorandum Opinion and Order," hortyspringer.com, 08/06/13
Source: "UMDNJ Hit with $1.6 Million Jury Verdict for Unlawful Retaliation," Prweb.com, 04/16/13
Image by Wellness GM