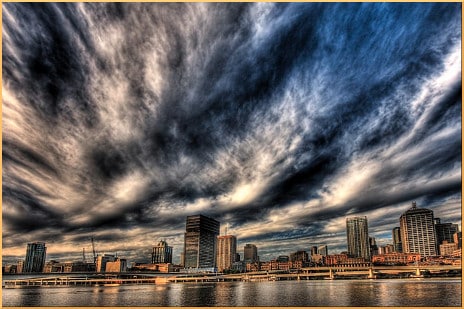 In Australia, where one child out of four is overweight or obese, Canstar Blue specializes in rating consumer products and services. This summer, the company released some rather alarming survey results. Just over half—58 percent—of Australian parents have given fast food to their babies and toddlers. An additional 3 percent of parents have not done so, but see no reason not to do it.
Subdividing the survey respondents even further, the researchers asked the fast-food parents whether they felt guilty afterward, and half of them said they did. To put it another way, approximately one fourth of Australian parents have fed their children fast food and subsequently experienced remorse. Approximately another fourth have given their kids fast food with consciences that remained unbothered.
Probably that latter group would be the most important to reach. There is an ominous similarity between the number of obese and overweight children—about one quarter of them—and the number of parents who unapologetically feed fast food to their babies and toddlers—also about one quarter of them. How can they be reached, and how can their minds be changed? Many intelligent and dedicated people are thinking about these questions.
Australia's Community-Based Initiatives
Recently the Australian Government Department of Health commissioned a nationwide study of community-based initiatives (CBIs) concerned with obesity prevention. Results of the CO-OPs survey were published by OxfordJournals.org. The researchers gathered information from 104 CBIs, something that is not routinely done because no national system is yet in place to keep track of developments on a regular basis. The object was to "describe the reach and characteristics, and to identify and evaluate elements known to contribute to best practice and likely effectiveness and sustainability" of the community-based initiatives.
Most of the studied CBIs focused on either adults or everybody. Of the remainder, 9 percent focused on children from birth to age 5. A slightly larger number (12.5 percent) were centered on children between 5 and 12, and when it came to kids age 12 to 18, only 9 percent of the initiatives concentrated on them. Yesterday, Childhood Obesity News mentioned the differences between Australia's whites and its people of color. The report says:
Nearly two-thirds of CBIs (64%) reported targeting more than one vulnerable group (e.g. low socio-economic status, Aboriginal or Torres Strait Islander populations, or culturally and linguistically diverse groups).
While it is generally accepted that CBIs can cost-effectively promote "reductions in unhealthy weight gain," nobody seems to quite have a handle on why or how. Successful CBIs can accomplish change more swiftly than legislation or the regulation of, for instance, food manufacturers, because those attempts to mold the zeitgeist tend to drag on forever and may be fraught with conflict.
Obesity-prevention CBIs can be based in schools, hospitals, churches, clubs, or even online associations. Often, they have a "spillover" effect on nearby communities. They focus either on healthful eating or physical activity or both, and do not venture into such exotic territories as addiction treatment. In other words, it's the same old energy-balance dogma. Still, there is no universally applicable definition of a CBI.
Another aim of the study is to "identify and evaluate elements known to contribute to best practice…" Harking back to an era when funding was more readily obtained, the report says:
Best Practice Principles (BPPs) for community-based obesity prevention initiatives also emerged during this time…but their application to practice has not yet been evaluated.
In other words, whether the Best Practices actually are best practices has actually not been determined. During those more abundant days, projects included what the authors call "a disparate range of initiatives with varying characteristics and quality, and whose effectiveness is poorly understood." This is largely blamed on the "low use of research evidence and existing prevention frameworks."
Furthermore, not all of the CBIs gave priority to policy change or wider environmental change, and many put their resources into "individual-level strategies which are less likely to produce sustainable outcomes." The authors do admit that rewriting policy and changing the entire social environment are difficult—but they still favor those methodologies over individual behavior change strategies.
BONUS CONNECTION:
Learn more about the relationship between Australia and Dr. Pretlow's W8Loss2Go smartphone app!
Your responses and feedback are welcome!

Source: "Parents go ga ga for gourmet baby food," canstarblue.com, 08/07/15
Source: "A snapshot of the scope of obesity prevention practice in Australia," oxfordjournals.org, 04/28/15
Image by Nam Nguyen