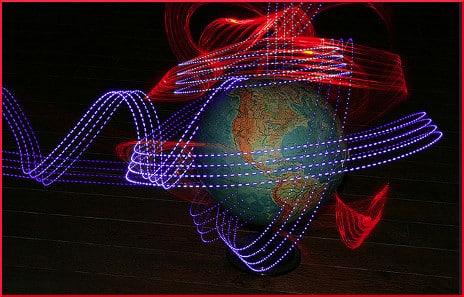 We live in the midst of a worldwide trend toward ever-increasing obesity. Imaginative observers have compared it to speculative fiction classics such as Invasion of the Body Snatchers or Orson Scott Card's story of a planet where everyone suffers from genetically engineered Obsessive-Compulsive Disorder.
By February 2014, childhood obesity awareness was increasing everywhere, but in the United States the train jumped the track when the Centers for Disease Control issued a report based on data from the National Health and Nutrition Examination Survey. The report stated that among children age 2 to 5, the obesity rate as measured in 2011-2012 had decreased by a few percentage points from its corresponding number in 2003-2004.
The report also said many other things, but the press glommed onto that one tidbit. CDC researcher Cynthia Ogden had specified right there in the report that such a fact should be interpreted cautiously, but they paid no attention. Unfortunately, misleading headlines deluded some members of the public into thinking the childhood obesity crisis was over.
A similar study published in JAMA Pediatrics, based on the same data but extending the timeframe back 14 years, found that overall childhood obesity rates in America have increased.
Not long afterward, a Gallup survey showed a 7/10ths of a percent increase from the previous year in overall obesity in America. It confirmed that people from minority groups and/or with lower economic status are most at risk for obesity. For example, the black population has reached a 35 percent obesity rate.
In the pool of all Americans, around 35 percent are of normal weight, and about the same proportion of the entire population is classified as overweight. Not surprisingly, people between the ages of 18 and 29 are least likely to be obese. Anyone making more than $90,000 per year is very unlikely to be obese.
In the middle of last year, the University of Washington's Institute for Health Metrics and Evaluation released the results of a very sizeable metastudy that included information from 1,700 other studies. The facts, gathered between 1980 and 2013, came from 188 countries. Published in the journal Lancet, the research was financed by the Bill & Melinda Gates Foundation.
The news was bad: over the past 30 years, no country has been successful in reducing its obesity rate. Even worse: about 13 percent of all the world's fat people are American. No other country accounts for such a large proportion of the whole. We are the champions of a contest nobody wants to win.
(…to be continued…)
Your responses and feedback are welcome!

Source: "U.S. childhood obesity rates have increased since 1999: study," Reuters.com, 04/08/14
Source: "U.S. Obesity Rate Hits a Costly New High," yahoo.com, 05/22/14
Source: "30 percent of the world is now overweight or obese, no country immune," foxnews.com, 05/29/14
Image by Михаил Чуркин