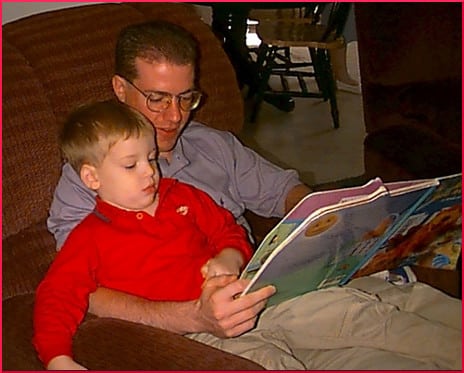 There is always so much to cover that Childhood Obesity News occasionally misses the chance to comment on a book when it is first released. One such volume is Tuna Breath: A 275-Pound Teenager's Coming of Age Story, which seems to have generated some controversy. The author, Doug Pedersen, describes Tuna Breath as a self-improvement book disguised as a memoir. He was a "super-fat kid" with a "binge eating life" who wrote the book from a belief that his words would prove inspirational. Armchair Librarian Nenia Campbell begs to differ. Her review begins:
I found this book deeply upsetting. It peddles some very dangerous views about weight loss, life choices, and physical appearance that could prove very harmful to susceptible individuals.
One objection Campbell makes is that it can't really be called a "coming of age" story because there is very little childhood material. Her main problem is that Pedersen conducted himself like an anorexic teenage girl, severely under-eating and engaging in other dangerous practices. His account of a hitch in the Marines is very off-putting, and (although Campbell doesn't mention this) his vulgar vocabulary might alienate some readers. The reviewer is genuinely and justifiably alarmed at Pedersen's next career choice—coaching the mothers of overweight kids.  She goes on to say:
Usually, with books like these, I donate them to a local high school so kids can at least read them, but I'm not going to do that because I really do believe that the views in this book could be very harmful to a susceptible adolescent struggling with body image.
A sample chapter can be found at BookDaily, so the reader can judge.
More Obesity-Related Books
In 1998, Benny Hardouin published a book written for kids age 4 and older, Cumulus the Puffy Cloud: A Story About Dealing With Childhood Obesity, which does not seem to have generated a single review anywhere.
But Who Invented Vegetables?,  published by Stuart Ballan in 2007, had more success. Determined to make the book widely available, the Israeli author convinced a major corporate entity to get on board. He describes the result:
Supersol, one of the largest Israeli supermarkets, placed Who Invented Vegetables? between the actual vegetables…The supermarket promoted the book with the slogan, "Buy 5kg of vegetables, and get the book at a discount," and 10,000 copies sold in a few weeks.
Ballan is seriously perturbed about many things, including: the tendency of parents to use food as a pacifier or bribe; the general decrease in physical activity accompanied by the increase in screen time; the military unpreparedness a nation suffers when so many potential recruits are obese; and the needless toll that the obesity epidemic has taken in both money and lives.
He is particularly irritated by the grocery store trick of displaying fatty, sugary treats at the eye level of small children, and it would be interesting to know whether Supersol made any policy changes in that area. At any rate, the encouragement spurred Ballan to reach out to elementary schools, where he visited kindergarten classes to give readings from the text. Of that experience he wrote:
Words cannot express the satisfaction that by the end of a book reading, I could motivate 90% of a class of 4 to 6 year olds to not only be eating vegetables, but also be clambering over me, "begging" for more.
Incidentally, for a book we can heartily recommend, see Michael Prager's Fat Boy Thin Man.
Your responses and feedback are welcome!

Source: "Tuna Breath: A 275-Pound Teenager's Coming of Age Story," 2013
Source: "Tuna Breath," Blogspot.com, 06/30/14
Source: "Supermarkets to slow the 'train of obesity'?," TimesOfIsrael.com, 05/19/15
Image by James Emery