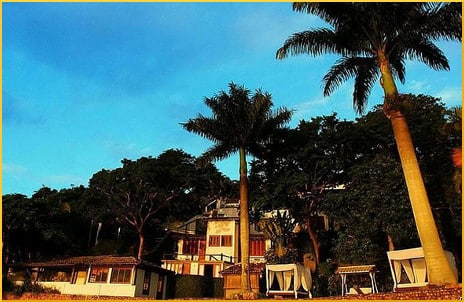 If a website deals with obesity, it can't go too long without mentioning the Coca-Cola Company and its works and ways. Childhood Obesity News recently remarked on the ground-breaking scientific research that Coke is funding. They claim to have already proven that calories don't count, and their munificent financial backing of the Global Energy Balance Network guarantees that further studies will continue to demonstrate that, in terms of obesity, what a person eats or drinks does not matter.
According to the party line, health requires only the time, ability, and inclination to exercise all the calories off. This news was greeted with skepticism and cries of confirmation bias. Word on the street is that Coca-Cola deliberately seeks out researchers who are constitutionally incapable of finding any significance in caloric intake. Anahad O'Connor reported in the New York Times:
A recent analysis of beverage studies, published in the journal PLOS Medicine, found that those funded by Coca-Cola, PepsiCo, the American Beverage Association and the sugar industry were five times more likely to find no link between sugary drinks and weight gain than studies whose authors reported no financial conflicts.
After mentioning questionable relationships between certain corporations, the Academy of Nutrition and Dietetics, and The American Society for Nutrition, O'Connor throws down another example of corruption by revealing that dietitians can be bought. A few bad apples have succumbed to temptation and touted Coke and other products as healthful snack choices. Using their access to news organizations and social media influence, they not only originate stories, but refute research that doesn't fit with the corporate message.
In return, food manufacturers shower them with such perks as free continuing education, which does not sound very culpable unless the seminars are held, as many are, at pricey vacation resorts. When experts are questioned about pro-junk food articles, sometimes they even forget whether they received compensation. The fruits of their journalistic labors may or may not be identified as paid propaganda. Candice Choi writes:
One column is marked at the bottom as a "sponsored article," which is an ad designed to look like a regular story. It ran on more than 1,000 sites, including those of major news outlets around the country. The other posts were not marked as sponsored content, but follow a similar format.
But wait, it gets better, in the sense of even becoming even more ludicrous.
PepsiCo Inc. has also worked with dietitians who suggest its Frito-Lay and Tostito chips in local TV segments on healthy eating. Others use nutrition experts in sponsored content; the American Pistachio Growers has quoted a dietitian for the New England Patriots in a piece on healthy snacks and recipes and Nestle has quoted its own executive in a post about infant nutrition.
Compliant experts also co-opted American Heart Month and Black History Month, using these awareness campaigns to spread the word about the snack-time appropriateness of a can of Coke. In a stunning display of fatlogic, the company pushes the idea that sugar-sweetened beverages are harmless if consumed from "mini" cans (which, by strange coincidence, cost more per ounce than larger cans). Critics employ such phrases as "opaque sponsored content" and "media ethics." They diagnose this trend as blatant abuse of authority, since the entire structure of modern society depends on training and requiring the public to trust experts.
But according to the corporate point of view, as long as they call the professional accomplices "consultants" and make the required disclosures, everything is hunky-dory. Except, on at least one occasion—a major one—disclosure was not made. The Global Energy Balance Network put up its website with no mention of which pockets the funding came from. The University of Ottowa's Dr. Yoni Freedhoff inquired, and the oversight was corrected. But the chief characteristic of scammers and con artists is that they always have another trick up their sleeves.
Your responses and feedback are welcome!

Source: "Coca-Cola Funds Scientists Who Shift Blame for Obesity Away From Bad Diets," NYTimes.com, 08/09/15
Source: "Coke as a sensible snack?," StarTribune.com, 03/16/15
Image by Taylor White