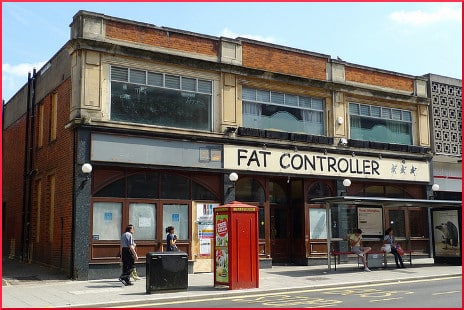 Childhood Obesity News mentioned how Australia achieved some success in quelling the smoking habit thanks to "plain packaging" (actually festooned with garish photos of horrible medical problems). The effort has certainly garnered attention, and in the United Kingdom, Parliament voted to introduce "uniform packaging for cigarettes" although it is not known whether the wrappings will display verbal warnings alone or frightening visuals as well.
The public is accustomed to hearing food corporations wail in horrified expectation of new laws. Big Food can point backwards to the (in their minds, outrageous) restrictions and taxes that have been placed upon nicotine and cry, "Beware! Next, the government will do the same to us, the innocent manufacturers of delicious, nutritious food!" This plea can be interpreted as blatant self-interest.
Big Food Uses Big Tobacco Arguments
Writing for New Scientist, Marion Nestle pointed out how the tobacco cartel has done sort of a reverse-engineering job on that old familiar argument, fluffing it up to fit current needs. According to Big Tobacco, the packaging issue represents the first stretch of a slippery slope. But it is not their own industry the tobacco moguls are worried about. No self-interest here! In their altruism, they are concerned about a damsel in distress, the poor weak helpless food industry, to whom the tobacco industry is a protective big brother.
If cigarettes must have plain packaging, their thinking goes, the day will soon come when processed food products will suffer the same fate. Comparable measures will be taken against the poor, sadly abused alcohol industry, fast food franchises, and, worst of all, the kingdom of sugar-sweetened beverages. Marion Nestle capsulizes an important feature of the debate:
Let me state from the outset that foods cannot be subject to the same level of regulatory intervention as cigarettes…The health message for tobacco is simple: stop smoking…For food it is much more nuanced. Food is not optional; we must eat to live…The problem is deciding which foods and beverages might call for plain wrappers. For anything but soft drinks and confectionery, the decisions look too vexing.
This describes what Nestle calls "the impossible politics of plain wrappers on foods," a circumstance that leads health advocates to more willingly accept such compromises as additional warnings on traditional packaging.
Australia may be so willing to experiment because it realizes the serious trouble it is in. One out of four kids in the country is overweight or obese, as are 63 percent of the grownups. Critics say junk food is cheaper and more available than nutritious food of good quality. A couple of years back, the government commissioned a study, specifically designed to include plenty of input from the public, on the feasibility of taxing fat and fast food items. Steve Lewis wrote:
The three-year project—costing $463,442—is considering "the cost-effectiveness and consumer acceptability of taxation strategies to reduce rates of overweight and obesity amongst children in Australia."
Steve Hambleton, president of the Australian Medical Association, would like to see healthful food more affordable and fast food prohibitively expensive. In addition to medical skills, he is also something of a spin doctor, and says:
Rather than pitch it as a "fat tax," it's more, "How can we cross-subsidize the right foods to make them more affordable?"
In May of this year, the Obesity Coalition announced that its new survey had found that 85 percent of Australians were ready to live with a soda tax, which at 20 percent would make more than $250 million per year. Their approval is contingent upon use of the money for obesity reduction programs, especially to get kids involved in sports and more active in general. Proponents of the tax also vow to install more clean drinking water fountains in public places, a move which is said to have helped reduce soda consumption in Mexico.
Your responses and feedback are welcome!

Source: "If tobacco gets plain packets will junk food be next?." NewScientist.com, 03/11/15
Source: "Federal Government backed study into fat tax on fast foods."AustralianRetail.com.au, 05/21/13
Source: "Eight in 10 Australians want a new tax on sugary soft drinks to tackle childhood obesity." DailyMail.co.uk, 05/14/15
Image by Ewan Munro