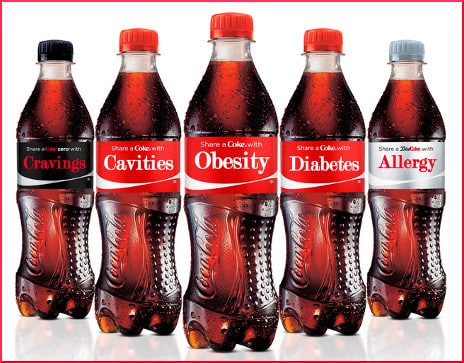 Childhood Obesity News has been looking back at some of the attempts to curb obesity by making it more expensive, a tactic that seems to have had success with smoking. There are obvious differences between the two behaviors. Nicotine is a substance that anyone could quite easily go without for an entire lifetime. Food is not. Tobacco products, in most places and for most people, do not come into play until the teen years. Food is a part of everyone's life from Day 1.
Communities of every size and description have taken different approaches in their attempts to convince their constituents that taxing junk food is the way to go. Trying to figure out how to tax junk food is a definitional nightmare. There are so many brands, varieties, potential ingredients, caveats, exceptions, and entrenched emotions. Dr. Pretlow's Weigh2Rock polled youngsters on this very subject. The list of problem foods is predictable—cookies, pastry, chips, soda pop, chocolate.
In many parts of the U.S., food for home consumption is not taxed. One of the lurking dangers in junk food taxation is that the law of unintended consequences could come into play, opening the door to a much wider range of food taxation, which would cause great harm to people in lower economic classes.
In 2011, reflecting on how change might be induced in the nation's food system, Michael Pollan wrote:
The food movement is about to gain a powerful new partner, an industry that is beginning to recognize that it, too, has a compelling interest in issues like taxing soda, school lunch reform and even the farm bill. Indeed, as soon as the healthcare industry begins to focus on the fact that the government is subsidizing precisely the sort of meal for which the industry (and the government) will have to pick up the long-term tab, eloquent advocates of food system reform will suddenly appear in the unlikeliest places—like the agriculture committees of Congress.
All along, the beverage wing of the food industry has played a dual role. Because of the high calorie content of sugar-sweetened beverages and the obvious fact that no human actually needs soda pop, ever, SSBs have seemed to be ostensibly the easiest place to drive in a wedge. On the other hand, the soda business has been the most staunchly defended bastion of manufacturers' alleged rights to do whatever they please, no matter how much damage they cause to the nation's health.
In 2011, the Center for Science in the Public Interest floated the nice round number of $10 billon per year as the amount that could be generated if every state put a 7-cent tax on each 12-ounce can of soda. If applied correctly and diverted into the right budgetary pockets, that huge amount of money could go a long way toward repairing the damage done to the health of American citizens.
But the countervailing forces were strong, and Rebekah Wilce was one of the writers who warned of the lurking sinister presence of ALEC—the American Legislative Exchange Council. Two years earlied, ALEC whipped up a document titled, "A Resolution in Opposition to Discriminatory Food and Beverage Taxes." Posing as a friend of the hard-working, typical American just trying to pay the grocery bills, ALEC promoted the idea that any tax on food or drink is discriminatory.
A fellow named Adam Putnam, described as an "alumnus" of ALEC, became Florida's Commissioner of Agriculture, and upon taking office the first thing he did was throw a monkey wrench into Florida's efforts to ban SSBs in its schools. At the same time, Coca-Cola and the American Beverage Association and the notorious Koch brothers were partaking of secret meetings with ALEC. Wilce reported:
Coke and the ABA have successfully resisted bills and overturned laws imposing taxes on soft drinks in Florida, New York and Washington State…In Philadelphia, they defeated a modest tax on soft drinks by using the tobacco industry tactic of applying strategic philanthropy to purchase leverage in the form of goodwill. The ABA formed a deceptively-named front group, the Foundation for Healthy America, that they then used to funnel a $10 million donation to the Children's Hospital of Philadelphia to, of all things, expand its obesity program.
Your responses and feedback are welcome!

Source: "How Change Is Going to Come in the Food System
TheNation.com, 09/14/11
Source: "ALEC and Coca-Cola: A "Classic" Collaboration
PRWatch.org, 10/12/11
Image by DietDoctor.com