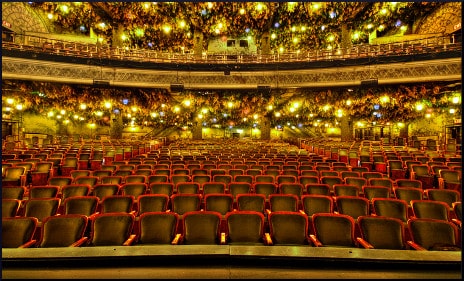 Childhood Obesity News, like the rest of America, has been interested in the conjunction between celebrity and obesity. We have asked such questions as "Who can get away with being fat?" "Childhood Obesity, Celebrities, and Eating Disorders," which appeared over a 3-day period, covered Beyoncé and some aspects of Michelle Obama's relationship to weight problems.
Actor and TV personality Ricki Lake managed to keep fans interested in her career through years of weight struggles. Her career was atypical, in that her first big show business break arrived specifically because the role required an overweight person. Subsequently, Lake lost a large amount of weight and, unlike many other formerly obese stars, maintained a healthy weight for many years afterward.
A trio of very prominent women entertainers all admitted to being obese due to comfort eating, and publicly identified themselves as food addicts. Valerie Bertinelli even wrote a book about her weight loss journey. Kelly Osbourne lost a bunch of weight, bleached her hair blonde, and appeared on the cover of Cosmopolitan magazine. Carrie Fisher, whose portrayal of the Star Wars character Leia won the hearts of multitudes, has waged a very public battle against obesity. Her particular problem is a frame that barely tops five feet in height. Such a petite lady can't successfully carry even a few extra pounds.
Singing star Lady Gaga went through an obese stage, which she used as a platform for urging fat acceptance, or at least a more compassionate attitude. Other celebrities who "came out" as food addicts include Wynonna Judd and Kirstie Alley. And let's not forget the men – like Adam Ray, Tom Arnold, and Matt Mira who are all actors and comedians. The challenge is no easier for them.
Politicians have a tougher row to hoe. The public does not seem interested in cheerleading political leaders through the ups and downs of weight struggles. Ed Koch, who served three terms as governor of New York, took his advisors seriously and reduced enough to satisfy voters.
One politician who may not be able to get away with being fat, despite having undergone lap-band surgery, is New Jersey governor Chris Christie. The country has already endured one round of editorial discussions about his waistline and the moral implications thereof. Now, with his intention to make a run for the presidency, the questions are back with a vengeance. Last month, Watchdog.org reported:
Christie spent $360,000 from his state allowance during his five years in office. More than 80 percent of that money, or $300,000, was used to buy food, alcohol and desserts.
Apparently, at least $100,000 of the expenditure was for food and drink for his personal consumption, the rest being spent on food for official entertainment purposes. Despite Christie's reported loss of 85 pounds, the discussions about his weight are also back in the headlines.
Your responses and feedback are welcome!

Source: "_Christie buys $300K of food & booze with NJ expense account," Watchdog.org, 05/11/15
Image by Canon in 2D