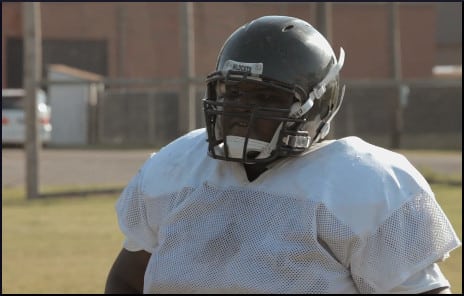 Bite Size is a captivating film that follows the weight loss journeys of four American kids. Childhood Obesity News already took a close look at two of them, Emily in Florida and Moy in Southern California. The other two young people are both from Mississippi, which is appropriate, since that state has a pretty bad track record where obesity is concerned. The most recent numbers say that, "Mississippi has claimed the title of fattest state for the ninth consecutive year," not a record that anyone wants to brag about holding. Forbes Magazine noted a calculation of the relative wealth of American states:
To determine the richest and poorest states in the U.S., personal finance site WalletHub evaluated the 50 states and the District of Columbia according to income, GDP per capita, and tax dollars per capita… Mississippi ranks 51st, overall, and across all three metrics.
The state most deeply sunk in poverty is the one with the worst obesity problem. Can it possibly be a coincidence? This is not the type of question Bite Size deals with, and it just might be that we can learn more from its intensely personal stories than from a boatload of statistics.
Davion, a very large youngster, is 12 when we first meet him in the film, and he has diabetes. It runs in the family, but he was diagnosed younger, by many years, than any of his relatives. Unlike many of his obese contemporaries, Davion has a goal.  He wants to play football. The most obvious complication is his almost total inability to do any physical activity. The other big obstacle is the presence of anger control issues. The world gives Davion a hard time, and he is eager to return the favor. A teacher characterizes him as having a big heart, but there is also a demonstrably bad attitude.
With determination and a lot of hard work, Davion makes the team. His school must be one of the state's more fortunate educational venues. Not only does it have football equipment, but treadmills and other exercise machines, of which the aspiring athlete makes use. Coach Hatcher seems like a nice guy but, frustrated by what he perceives as Davion's lack of motivation, he dishes out some tough love.
Keep on Truckin'
With renewed spirit, Davion says he'll never quit on football. As time goes by, we see him running more, interacting with teammates, and generally getting squared away. But he still feels disrespected, and a short temper leads him into a fight with a kid who calls him fat. The oatmeal hits the fan and he loses all privileges, including football.
He has the self-awareness to reflect, "I don't think before I act." After appropriate counseling, the coach gives him one more chance. Davion's mother comes to see him play the last game of the season, an act that has particular significance. When the film crew revisits a year later, Davion is at football camp and off insulin. He is still quite large, but much more agile and possessed of a positive attitude. "I'm not nearly done yet," he says.
Reviewers Ann Hornaday and Michael O'Sullivan wrote of the film:
Billings leaves it to viewers to contemplate how low-cost food has made obesity and diabetes overwhelming issues for poor communities, and how even middle-class families can't get systemic support for weaning their children off the sugar that permeates their lives, even when they try to eat sensibly.
Wellness coach Donna Morin has this to say:
While Bite Size presents a gloomy image of the state of health in this country, it leaves us with a brighter side, too. A message of empowerment. Changes begin to happen in some of the families around food and exercise, but perhaps the most empowering change of all is the boost in self-esteem these children get from their coaches and teachers.
Bite Size can be seen via Vimeo on Demand, and on March 24 will be available on iTunes, Google Play, and other VOD platforms. More information can be found on Facebook.
Your responses and feedback are welcome!

Source: "Bite Size"
Source: "Mississippi is the fattest state," CalorieLab.com, 05/05/14
Source: "The Richest And Poorest States In 2014," Forbes.com, 10/13/14
Source: "Watch online: 'Accidental Love,' 'Bite Size' and 'Resistance'," WashingtonPost.com, 03/06/15
Source: " It Takes A Village: Review of Bite Size Movie." BetterOffWell, undated
Image by Bite Size