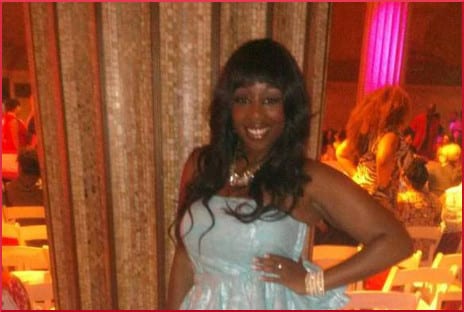 America, where tolerance is a national virtue, truly is the land of opportunity. Acceptance is viewed as a positive value, even when intuition tells us it may be doing harm. But in the realm of personal behavior, spiritual leaders and psychologists alike will affirm that people cannot change until and unless they have been accepted for who they are. And some people are okay with not changing.
At a Hollywood party, Ari Shaffir's attention was captured by an unusual sight – a pretty young woman enthusiastically devouring the hors d'oeuvres with seemingly no thought for calories or their effect on her waistline. The young woman, Jamie Caparulo, agreed to a recorded interview, and divulged that she was raised in the Midwest, where you ate what your parents put on your plate, whether you were full or not.
Her life partner is hefty professional comedian John Caparulo, and their marriage operates on its own rules, with fat acceptance as one of its pillars. He used to be thin; she used to have a serious alcohol problem. As a couple, they enjoy hanging out together, watching TV, and eating not just snacks, but full meals, in bed.
Some entrepreneurs take acceptance to the next level, and turn it to their advantage. Just ask Justin Harrison, author of a very grown-up book called Confessions of a Fat Player: A Big Man's Guide to Dating Beautiful Women.
Since 1985 – a period of not quite 30 years – the average American woman's dress size has gone from 8 to 14. To put it another way, the average increases by one dress size every five years. If that mathematical progression continues, by 2050 the average American woman could be up to dress size 20.
Fashion for Big Women
The concept of high fashion for bigger women has caused tremors in the bedrock of the clothing industry. Of course, some established retail giants branched into plus-size offerings a long time ago, but the product tended to be dull and shame-driven, with the "tent to hide your body" look. Creators of full-figured fashion now strive to depart from that aesthetic. Complacent old-timers have been forced to reassess their options and step up their game.
For plus-size garments that look nice and have some ooomph, entrepreneurs (and established clothiers who saw which way the wind blew) have been rewarded to the tune of well over $15 billion in a single year. Still, insiders are frustrated that national brands like Macy's are still peddling clothes to size-24 women by photographing the garments on size-12 models.
"Fat is where it's at!" – Root Boy Slim
For the New Yorker, Lizzie Widdicombe related how Full Figured Fashion Week was invented six years ago by former plus-size model Gwen DeVoe, whose confidence in the concept was such that she threw in some of her own money to get it started. Of course DeVoe accessed funds from investors, too, who are happy that they got on board. The annual main events are accompanied by many peripheral exhibits and retail operations such as:
…an Indie Designer show, which displayed the work of eleven plus-size designers from cities around the country… and a runway show, which featured larger companies…
Alexandra Boos, another former plus-size clotheshorse, divulged to the journalist that big fashion models are sometimes mistreated at photo shoots. Unlike the skinny haute couture models, they often have to do their own makeup. They put up with the same grinding work schedules and routines as superstars like Heidi Klum, with only a fraction of the fame or the income. Still they remain, as stated by the motto of the PhatGirlFresh website, "Passionate, Happy, Appreciative, True."
"Rubenseque" women are also appreciated by such artists as Root Boy Slim, who says:
She's got a shape that makes me drool
Lord I'm just a fat girl's fool
She weighs in at two-oh-two
That's fine with me, I'm portly too
Your responses and feedback are welcome!

Source: "Ari Shaffir's Skeptic Tank #91: Good Fatitude (with Jamie Caparulo)," Arithegreat.com, 12/10/13
Source: "The Plus Side," NewYorker.com, 09/22/14
Source: "Root Boy Slim "Dare to Be Fat"," YouTube.com, 02/20/09
Image by PhatGirlFresh.com