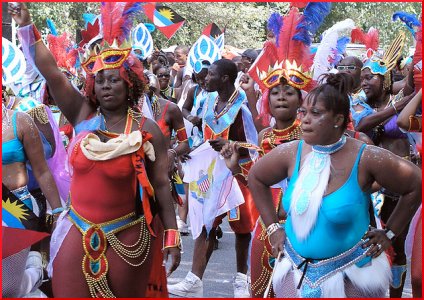 "Health at Every Size" proclaims itself a new peace movement, and that the "war" on obesity is already lost. But like an army preparing for war, HAES wants people to enlist and sign a pledge. The homepage says:
Fighting fat hasn't made the fat go away. And being thinner, even if we knew how to successfully accomplish it, will not necessarily make us healthier or happier. The war on obesity has taken its toll. Extensive "collateral damage" has resulted: Food and body preoccupation, self-hatred, eating disorders, discrimination, poor health….
Another group, the Council on Size and Weight Discrimination, has a director of medical advocacy, Lynn McAfee, who weighs around 500 pounds. She points out that in every state but Michigan, it is legal to discriminate on the basis of weight. In practical terms, this means employers and landlords can, with impunity, deprive obese people of jobs and apartment leases. Paradoxically, it appears that thin people are not the worst practitioners of "thin privilege." McAfee mentions another interesting fact:
Studies show that fat people are even more prejudiced against fat people.
Yale University's Rudd Center has found substantial evidence of weight-based bias from both fat and thin people in the areas of employment, education, the media, health care, and interpersonal relationships.
The discussion website Reddit offers a Body Acceptance sector, replete with such slogans as "Confidence Always Fits." The moderators shun the notion of the ideal body, and believe that everyone deserves to feel good about herself or himself. The index page displays a roster of enticing headlines, including these:
'Thigh Gap' Trend Creating Dangerous Consequences
Student Sent To Principal's Office After Refusing To Be Weighed
Five things that are perfectly acceptable to say to fat women
How can I become an effective size acceptance activist?
Authority on Their Side
HAES proponents have some authorities in their corner, including April Herndon, PhD, author of Fat Blame: How the War on Obesity Victimizes Women and Children. A formerly obese person herself, she is uneasy about the focus on childhood obesity h and critical of medical certainty. Herndon is not convinced that the ties between obesity and diseases such as diabetes and heart disease are sufficiently well-established. She believes that everyone should be conscious of the need to keep moving and eat wisely, and says:
Weight loss is often conflated with being healthy. I don't think obesity in and of itself is a health problem.
Your responses and feedback are welcome!

Source: "Health at Every Size," www.haescommunity.org
Source: "Insight: America's hatred of fat hurts obesity fight," Reuters.com, 05/11/12
Source: "Clinical Implications of Obesity Stigma," 06/27/13
Source: "http://www.reddit.com/r/BodyAcceptance/, Body Acceptance
Source: "WSU professor's 'Fat Blame' book challenges war on obesity," winonadailynews.com, 04/03/14
Image by Paul Stein