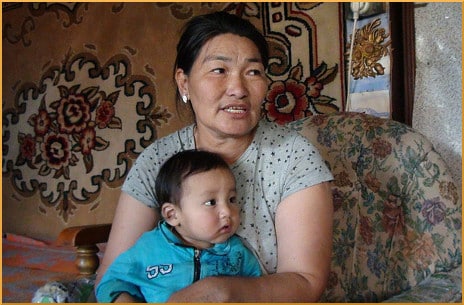 Earlier this year, the United Kingdom's Overseas Development Institute determined that "The number of overweight and obese adults in the developing world has almost quadrupled to around one billion since 1980." According to the Future Diets report, obesity in both China and Mexico almost doubled during that time, with South Africa and the Middle East not far behind. The most shocking increase came in Southeast Asia, where the percentage of obese people tripled, from 7% at the beginning of the accounting period to 22% at its finish.
Among Latin American countries, 3.8 million children younger than 5 are obese. Mexico is the heftiest, with an overall obesity rate of 32.8%. Venezuela is pretty bad with 30.8%, and although Argentina has succeeded in wiping out hunger, it now has a 29.4% obesity rate. The report speaks disparagingly of "American-sized portions" and notes that impoverished people work too hard to be attracted by the idea of doing extra exercise. Unable to afford good-quality food, they buy the filling, low-nutrition kind instead. Journalist Nicole Akoukou Thompson says:
Latin American countries have raced up the list, standing shapely hip-to-hip with America, a nation of excess — always thought to be painfully gluttonous.
As usual, obesity coexists with malnutrition (which is not the same as hunger), and "south of the border" the social costs of both are a matter of very great concern. The report from the United Nations Food and Agriculture Organization (FAO) study warns:
The costs of undernutrition and micronutrient deficiencies are estimated at 2-3 percent of global GDP, equivalent to US$1.4-2.1 trillion per year.
The FAO report includes several recommendations, including clean water, sanitation, and health care in general. The agricultural base has been weakened due to urbanization. Unemployment and underemployment prevent people from obtaining food that is nutrient-dense, rather than just calorie-stuffed.
On the other side of the globe, Vietnam has managed to greatly reduce malnutrition among children. But in Ho Chi Minh City, obesity in the under-5 age group has tripled inside of 10 years. The experts there blame an excess of fat and protein, in an unbalanced diet that lacks sufficient vitamins and minerals. As in many other urban environments, the kids don't have enough space or opportunity for sufficient exercise.
Last year in the emirate of Dubai, the Health Authority initiated a "healthy lunch box" campaign that affected 5,000 children in 80 government and private schools. This year, regular exercise is a focus, with school kids required to attend PE classes unless they have a medical excuse. There is also official encouragement for families to exercise together.
In India, just like everywhere else, overweight kids are subject to bullying at school. Consciousness is growing of the emotional trauma caused by obesity. Researchers there name the factors of environment, insufficient exercise, heredity, family influence, habit, and income. It is a culture where a chubby child is seen as irresistibly cute, and the ability to keep a child fat reflects well on the ability of parents to provide the necessities of life.
The uncredited writer also offers a charmingly eclectic list of culprits:
…that glass of milk shake with the extra dollop of vanilla ice-cream to gulp down butter smeared paranthas (Indian flatbread) for breakfast, pre-lunch snack of crunchy French fries, chicken butter masala and malai kofta for lunch, pizzas with cheese stuffed crust for evening snack.

Source: "Obesity quadruples to nearly a billion in developing world," gulf-daily-news.com, 01/04/14
Source: "Mexico Becomes Fatter Than the U.S. After Adopting "American-sized" Portions,"
LatinPost.com, 12/15/13
Source: "Childhood obesity in HCM City on sharp rise," VietNamNet.vn, 06/08/14
Source: "Stricter rules for Dubai school meals to cut obesity," TheNational.ae, 09/04/14
Source: "If You Are a Child, Fat Does Not Mean Cute," NewIndianExpress.com, 09/13/14
Image by European Commission DG ECHO