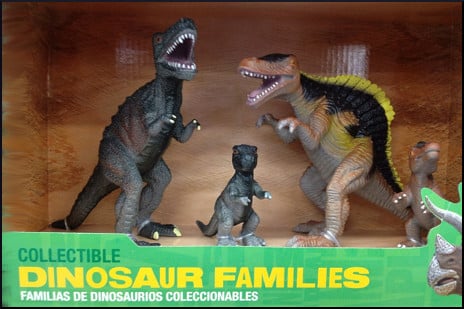 Childhood Obesity News has been looking at the work of sociologist Philip N. Cohen, author of "The Family: Diversity, Inequality, and Social Change." A traditional breadwinner-homemaker family is one where the father has a job and the mother stays home with the kids. Fifty years ago in America, 65% of children under 15 lived in that kind of home. By the time Cohen did his research, that number was down to 22%.
The difference is accounted for by changing patterns of marriage, and the entry of so many wives and mothers into the paid work force. In 1960, only about 7% of children lived with single mothers, whose single condition was caused by separation, divorce, or widowhood. Very few children were being raised by never-married mothers. On the other hand, there were a lot of children in orphanages. Things are different now. To make a long story short, the stereotypical ideal of the nuclear family is not yet obsolete, but is visibly losing ground.
Where does childhood obesity come into this? Almost every possible permutation of human relationship has unique characteristics, needs, and possibilities. But government policy lags behind sociological reality. Authorities have suggested and implemented anti-obesity measures that only benefit one type of family structure, and a numerically shrinking one at that. The results might be worse than if no measures were taken at all.
"Teach your children to grow food," is good advice from anti-obesity experts. A lot of parents would love to do that, except they live in shabby apartments with unreliable utilities, no space, and a thousand rules. Of what use is advice to someone who is literally not in a position to take it? This is where controversial subjects, like the existence of food deserts, build up momentum. More needs to be done toward formulating social policies that accommodate quite a range of human variety. Journalist Nina Shapiro says:
What Cohen calls 'an explosion of diversity' has led to a hodge-podge of family make-ups: those with a female-breadwinner and stay-at-home dad, those headed by a single-mother, or single father, those with unmarried parents living together, those consisting of children and their grandparents and more.
The reporter also questioned Stephanie Coontz, research director for the Council on Contemporary Families, who said, "Educators and policy-makers need to stop assuming that every child has two parents in the home."
Coontz suggests that schools will "develop different types of assignments to fit different families' needs." Such programs would necessarily entail a degree of big-brotherism or nanny-statehood that many Americans would find intolerably intrusive.
The different configurations of families do not, of course, account for everybody. A lot of families, while technically intact, are separated by a parent being active-duty military, or in prison. A lot of people are in assisted-living facilities, and while that population doesn't affect childhood obesity, plenty of children are in homeless shelters or foster homes. Any obesity-prevention advice given with the "married mother and father with children" paradigm in mind is bound to be inadequate under many other circumstances. Life is very, very complicated out there.
Here is an example of life's complexity, from Cohen's own website, Family Inequality, when he discussed the importance of nearby and safe playgrounds in neighborhoods.
The relationship between social class and playing outdoors is not clear at all. Rich children have more access to some kinds of facilities, but poor children have more free time — and, where there is public housing, it usually includes playgrounds….

In Annette Lareau's analysis of family life and social class, Unequal Childhoods, children of middle class and richer parents spend more time in organized activities, and poorer kids spend more time in unstructured time (including play and TV)…. Are middle class parents hovering more than poorer parents do, and with what effect?
Cohen goes on to describe a very interesting study of 2,700 children who frequented the public parks of Durham, N.C. Its authors concluded — to express it in far less academic language — that parents lurking around the playground are a buzzkill. Their presence has an inhibiting effect on lively physical activity and free play, and designers should figure out how to create a playground that is comfortable and safe, but which cordons off the parents and gives the kids some breathing room.
Your responses and feedback are welcome!

Source: "There Is No Longer Any Such Thing as a Typical Family," Time.com, 09/04/14
Source: "Study Finds There Is No 'Typical' Family," SeattleWeekly.com, 09/04/14
Source: "Play, supervision and pressured parenting," WordPress.com, 11/01/11
Image by Alan Levine