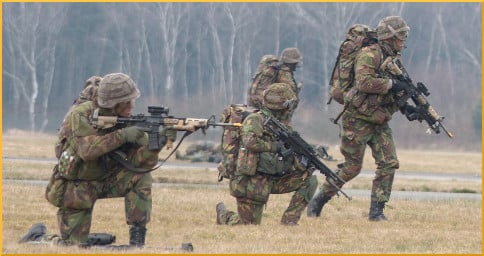 Last time, Childhood Obesity News wondered out loud what can be done about the basic problem of childhood obesity, or what at least some researchers have identified as the basic problem — a weak bond between mother and child. The younger the child, the more important the bond is, and when it is not strong, changes can happen that manifest in obesity. But aside from assigning a government-trained nanny to every newborn child, what can a government agency, or any agency, do about such a primal and private relationship?
In the United Kingdom, which has one of the highest childhood obesity rates in Europe, Dr. Rachel Pryke says:
The stark fact is that overweight children are being set up for a lifetime of sickness and health problems…. We have reached a state of emergency with childhood obesity and the current threat to public health is most definitely 'severe'.
For cancer prevention, smoking is the most obvious reversible factor, and obesity is the next biggest reversible factor. But oncologist Dr Richard Roope is concerned that in the public mind, only 3% of people realize the link between overweight and cancer. Everyone is afraid Britain's National Health Service will be totally swamped by demands for medical services. Right now, many parts of Britain are without child obesity treatment services, and elsewhere the available help is inadequate.
The members of the Royal College of General Practitioners are very worried about the upcoming generation of children. The RCGP and 11 partner organizations think something can be done. They want to kick it up a notch, take it to the next level, and get militant.
What they are asking for is the immediate creation of a national Child Obesity Action Group (COAG), described as a "COBRA-style emergency taskforce." COBRA is a specialized branch of the armed forces that deals with terrorism, national disasters, and other emergencies. Doctors, nurses, dietitians, dentists, midwives, and schools would collaborate, and the COAG would be a "battalion" of health professionals. Many people find it disheartening and/or frightening that such a model is held up as exemplary of what the effort to reduce obesity should be based on.
If this COAG group comes to pass, its main targets would be junk food and sugar-sweetened beverages. One of the most urgent goals of the mission is to stop the terrible phenomenon of little kids with diabetes. Many suggestions have been made, including more support for the Child Measurement Programme; better software for gathering and collating statistics related to obesity; better training in the areas of obesity and malnutrition for all doctors and other health care personnel; and family outreach programs.
The 12 organizations composed an open letter to England's Chief Medical Officer asking for implementation of their plan. Urgent action is needed, no doubt. Would this be the right action? Will people resent what they perceive as coercion, and behave even worse just to demonstrate their independence?
Your responses and feedback are welcome!

Source: "Health leaders declare 'State of Emergency' on childhood obesity," RCGP.org.uk, 08/31/14
Image by Archangel12