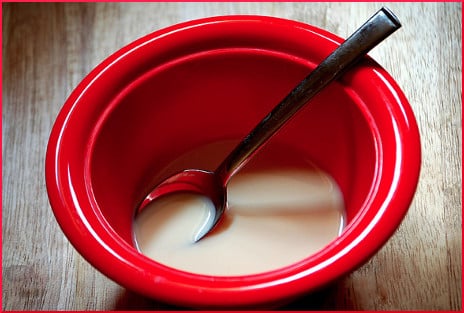 "Design" is a term that has always drawn an emotional response, whether positive or negative, and it makes a difference at every level of life's activities, starting first thing in the morning.
What size should a breakfast cereal bowl be? Big enough to hold the serving of cereal and the milk, with a little extra space for maneuvering, to get the spoon full without slopping outside the bowl. The recommended serving of most cereals is about ¾ cup, with about ½ cup of milk. The cooking measurement of one cup is about 8 ounces, but "cereal bowls" are sold in 16-ounce size, and even with a 22-ounce capacity.
One trick of the design trade that can help with eating habits is to use a small bowl or plate, which fools the eyes and mind into thinking that the stomach is receiving more. The idea of designing for health applies not only to small kitchen items like bowls and plates, but to buildings and outdoor spaces, which "green" health partnerships work toward changing to improve health outcomes.
The venerable Robert Wood Johnson Foundation is the source of an article called "Fighting Childhood Obesity by Design Thinking." For a very long time and in most contexts, design merely meant aesthetic appeal, or the way an object looked. The newer concept of design thinking is wrapped up in every stage of development of a product, process, service, or even strategy. It's what architect Louis Sullivan was talking about with his famous dictum, "Form follows function."
Increasingly, designers are regarded as partners in meeting the needs of the users of products and services, and their input is solicited from the very earliest stages. This is the kind of thinking the Foundation wishes to apply to the problem of childhood obesity. Vanessa Farrell, a program associate who works with the RWJF childhood obesity team, explains:
Designers can help create compelling solutions and concepts that can make healthy choices appealing and accessible, challenge conventional thinking, and shine light on practices and policies that need improvement. They can play an essential role by putting their design-thinking to work influencing human behavior around choices related to diet and physical activity.
The basic idea here is that individual behavior change alone is not enough to reverse the childhood obesity epidemic, and that many answers must be found or created in the built environment. How can designers more effectively collaborate with researchers and public health practitioners on influencing choices related to physical activity and diet? That was one of the questions addressed by some of the 2,000 design professionals who convened last fall for a design conference called "Head, Heart, Hand."
One of the panelists was Dr. Matthew Trowbridge of the National Collaborative on Childhood Obesity Research (NCCOR), an organization that has produced a comprehensive report on building sustainable schools for healthy kids. Dr Trowbridge, a pediatrician who teaches at the University of Virginia School of Medicine, talked about a school in Virginia that was redesigned around a food lab and teaching kitchen, with a compost facility and outdoor gardens cared for by students.
Available from NCCOR's website is a comprehensive report titled "Public health and the green building industry: Partnership opportunities for childhood obesity prevention," which includes seven recommendations on how to apply green health research and practice to the area of childhood obesity prevention.
Another participant talked about how design thinking plays a vital role in data visualization, which in turn paints the picture of a community's assets and needs. For schools, cafeteria design was discussed, because it has been shown that placement of various foods can influence which ones are chosen. These are only a few examples of how design of the built environment can work hand-in-hand with health professionals dedicated to eradicating childhood obesity.
Your responses and feedback are welcome!

Source: "Culture of Health," RWJF.org, 10/09/13
Source: "Green Health," NCCOR.org, 2013
Image by Jennifer Donley