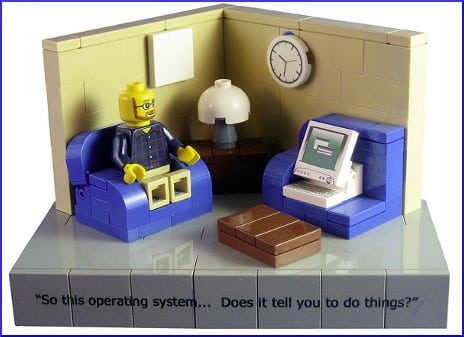 In the short term, many obesity interventions achieve an encouraging degree of success, but a year or five years later, a follow-up shows a different picture. As Childhood Obesity News has described, cognitive behavioral therapy or CBT is designed to promote behavioral change by breaking negative cycles of behavior and restructuring harmful patterns. To fulfill the needs of the all-important long term, a program must support behavior maintenance over time, and minimize the incidence of relapse. To do all that, it must somehow extend its sway beyond the individual and include other domains — the family, peer network, and community.
CBT is such a useful therapeutic modality that it has evolved into another stage, characterized as "enhanced" and identified by the acronym CBT-E. About two-thirds of the clients who opt for it are said to have benefited, at least in the short term. It aims to change maladaptive behaviors and negative pathology, and especially to teach strategies for the prevention of relapse. The Counselling Directory defines CBT-E as a "transdiagnostic" treatment, describing it as:
…an approach comprehensive enough to be applied irrespective of differential diagnosis and appropriate for the mixed patterns of difficulties that people with eating disorders typically experience over time…. It is a structured, tailored form of one-to-one talking therapy in which you and your therapist work together as a team. It focuses on helping you change your eating behaviours now and in the future (it does refer to the past but does not centre on it).
CBT-E was created to address the roots of an eating disorder, whether it manifests as insufficient eating, as in anorexia nervosa, or excessive eating, as in binge eating disorder. That is the "transdiagnostic" part. In addition, the therapy developed branches. In CBT-Ef, the "f" stands for "focused." It targets the eating disorder psychopathology, and is considered the "default" version.
Then there is CBT-Eb, where the "b" stands for "broad." It addresses the same issues and also incorporates additional focus on external factors. The directory explains:
In particular, patients with low self-esteem, poor mood-regulation strategies, high interpersonal problems, and high levels of clinical perfectionism are well-suited for CBT-Eb, in which these four core features are targeted.
In any case, 20 weekly outpatient sessions are usually recommended, stretching over five months. Anorexia nervosa seems to be a tougher case, with 40 weekly sessions recommended. The roots of eating disorders are found among the individual's core beliefs, especially those related to the over-evaluation and control of the person's weight and body shape. These unhealthy core cognitions or beliefs are what cause maladaptive cognitive and behavior patterns, and those patterns maintain the eating disorder in whatever form it takes. A succinct definition that sums it all up can be found in the "Eating Disorders Glossary":
Cognitive behavioral therapy (CBT) and Enhanced Cognitive behavioral therapy (CBT-E): A relatively short-term, symptom-oriented therapy focusing on the beliefs, values, and cognitive processes that maintain the eating disorder behavior. It aims to modify distorted beliefs and attitudes about the meaning of weight, shape and appearance which are correlated to the development and maintenance of the eating disorder.
Your responses and feedback are welcome!

Source: "What are CBT-BN, CBT-BED and CBT-E?" CounsellingDirectory.org.uk, 08/08/13
Source: "Cognitive Behavioral Therapy for Weight Management and Eating Disorders in Children and Adolescents," NIH.gov, 04/01/12
Source: "Eating Disorders Glossary," feast-ed.org, undated
Image by Mark Anderson