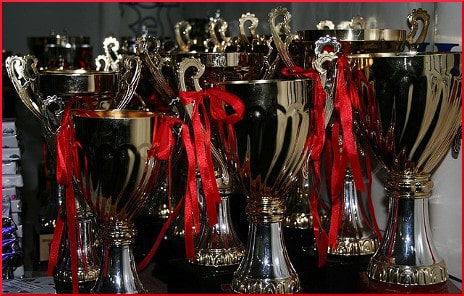 Some kids are more sensitive than others and have a lower tolerance for teasing and bullying. This kind of persecution is bad enough when it originates from peers, but when a teacher or a coach says cruel things, many overweight children react by sliding into disorders such as anorexia and bulimia.
A report from the National Institutes of Health mentioned how interpersonal difficulties in school can lead to the abuse of food, including the obsessive need to control eating, as a coping mechanism. It goes on to say:
In addition, history of depression and history of teasing by a teacher or coach have been linked to the onset of an eating disorder.
So, imagine a situation the radical opposite of that — in which a middle school physical education teacher writes to the interactive website Reddit and asks for advice on how to deal with a boy who weighs more than 400 pounds — "literally too big for the scale we use." According to his records, this unfortunate youth had weighed an unbelievable 150 pounds in kindergarten. Throughout the years, he had received counseling, and attempts had been made to work with his parents and grandparents. At one point the education authorities had even tried to persuade social services to intervene and separate him from his family as an abused child.
Crowd-sourced help
The teacher asked advice on what exercises this student could do without incurring injury, but more importantly, for suggestions on how to keep him motivated and able to achieve some degree of success. The teacher's plea for help elicited 220 comments from readers, including one that urged an exception to school rules so the boy could wear sweatpants rather than shorts in PE class.
Another reader stressed the importance of letting the morbidly obese boy set his own goals, like adding one more repetition of an exercise than the last time, or even doing the same workout but feeling a bit less tired. The teacher also heard from a former 400-pound eighth-grader for whom "gym was the absolute most frightening thing in the entire world." This person, who remembered gym classes where he felt like a member of an alien species, advised:
In terms of how to teach him, remind him that all you want from him is his best effort, regardless of how that may look compared to the other kids. If you set him up with goals, they ought to be little, one-week goals that he can see immediately (5 more minutes around the track than last week, etc). Above all else, remind him that he is a valuable person and that you believe in him.
If only all PE teachers and coaches possessed such deep reserves of humility and compassion, what a difference that could make for overweight and obese kids everywhere.
Your responses and feedback are welcome!

Source: "Cognitive Behavioral Therapy for Weight Management and Eating Disorders in Children and Adolescents," NIH.gov, 04/01/12
Source: "I'm a pe teacher who needs advice about a morbidly obese student," Reddit.com, 01/28/14
Image by Snap®