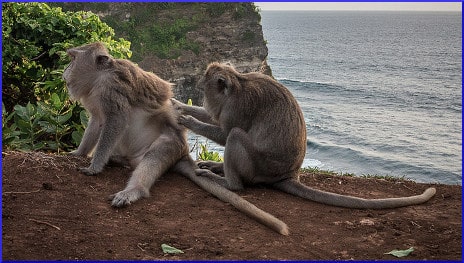 Of course it is beneficial to have experts explain things to CEOs and politicians. In the hard sciences, it can be a very difficult task to translate concepts into language that nonprofessionals (in that field) are able to understand and make use of. In the soft sciences, explanations are fraught with risky areas where even the best rationales and motivations can be shipwrecked.
Trying to make sure that non-experts understand things is a serious undertaking. In the realm of business, one expert's recommendation can gain or lose incredible amounts of money for a company. In the political arena, one expert's opinion can affect the lives of millions of people and set an entire country on a different course.
No harm, no foul
There is nothing wrong with hiring experts to explain things, but a problem arises when the opinion or endorsement can be bought. This is why "conflict of interest" is such a concern. If the same expert is being paid by a government body that wants, for instance, to initiate a soda tax, and is also being paid by a corporation that wants, for instance, no soda tax, that's a problem.
In a blog post titled "Childhood Obesity Conflicts of Interest," Dr. Pretlow noted a few examples of questionable motives that have come to his attention:
Pepsico is funding obesity research at Yale, and The American Dietetic Association recently announced that it has inked a partnership with the Hershey Company. McDonald's has a Global Advisory Council consisting of childhood obesity and nutrition professionals.

McDonald's was a supporter of National Childhood Obesity Awareness Month, as part of an esteemed group which included the American Academy of Pediatrics, the CDC, the National League of Cities, and the YMCA. Does anyone really believe that McDonald's will do what is necessary to combat the childhood obesity epidemic?
Of course, it's not every expert whose blessing on a project is actually for sale to the highest bidder. It is to be hoped that such transactions constitute a very small portion of academia's relationship with business and government. But even when everybody is totally honest, the appearance or perception of a possible conflict of interest can be just as destructive as a real one.
The same holds true of sponsorship. When a corporation pays for programs, events, and gatherings, it's not always possible to believe that their intentions are high-minded. Whether it's fair or not, an ordinary person often wonders, "What are they up to now?" These are high-level entanglements whose consequences are far-reaching. Ideally, such relationships are a bit more sophisticated than "you scratch my back and I'll scratch yours."
Not looking good
Dr. Pretlow also mentions that the Obesity Society has made some puzzling choices over the years, like accepting sponsorship of its 2008 scientific meeting from the makers of high fructose corn syrup, and censoring the word "addiction" from the titles of presentations at its 2010 scientific meeting. Apparently, looking at childhood obesity through the "psychological food dependence-addiction lens" provokes some type of conflict with the vested interests of the members. If it turns out that the addiction model is the best way to treat obesity, that would threaten some entrenched agendas and render a lot of huge, established programs moot or irrelevant.
Next time, Childhood Obesity News will look at a major organization that has a lot to do with childhood obesity and how its credibility has been compromised by close relationships with a number of mega-corporations in the food business.
Your responses and feedback are welcome!

Source: "Childhood Obesity Conflicts of Interest," ChildhoodObesityNews.com, 12/20/10
Image by ePi.longo