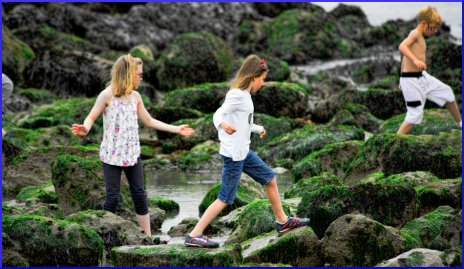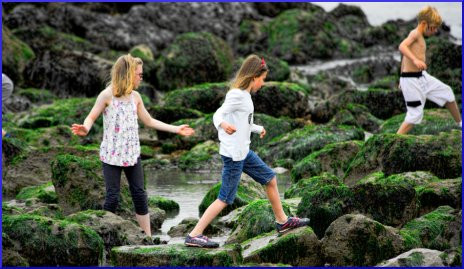 For first-person childhood obesity experiences, nothing can beat the message boards at Dr. Pretlow's Weigh2Rock  website. Nevertheless, Childhood Obesity News has been reaching out across the Web to find examples of weight-loss motivation in children. Such examples are elusive, and some are perhaps a bit disturbing. When a Telegraph reporter interviewed an inmate of a Chinese "fat camp," the 8-year-old boy said, "When I grow up, I want to join the People's Liberation Army. But they'll never accept me because I'm too fat."
Alison Rosen, who went on to become a writer, TV personality and podcaster, once said of her overweight childhood:
I used to be a real fat girl…. I was at this girl's house…. I just remember her saying, "You know you're very attractive. I mean, you're obviously overweight, but beyond that you're very attractive."
For some reason that sticks out to me, I think because it was under the guise of…. she wasn't trying to be mean. Actually, she was trying to be nice.
This next citation is from a Psychology Today article titled "An Overlooked Factor in the Childhood Obesity Epidemic." The factor turns out to be excess screen time, which actually doesn't seem overlooked at all. Be that as it may, the word "motivation" appears in this quotation, so it is worthy of consideration:
During this critical time, children learn a great amount of information through live social and physical interaction, and research shows screen usage may actually hinder cognitive growth and worsen executive functioning. Since self-discipline, motivation, and impulse control depend on executive functioning, indirect effects from screen-time may include dysregulated eating habits, being out-of-tune with bodily hunger and fullness cues, and lack of motivation to direct one's energy physically.
In November, a rather cryptic news report from Ireland's Temple Street Children's University Hospital revealed that, according to its headline, "30% of children decline obesity treatment at Temple Street."
James Fogarty wrote that nearly one-third of the kids seen by the program subsequently declined treatment. He included the information that for a child to even get an assessment appointment, the waiting list is more than a year. (In the life of a child, that is an awfully long time.) Apparently, out of the 200 kids the medical team assessed in the previous year, 30% did not subsequently enroll in the hospital's anti-obesity program, even if they were eligible for it. But then, confusingly, the piece also quotes a hospital spokesperson as saying, "These children were all offered treatment and uptake is usually 70 per cent, so 140 children were treated in 2012."
If it's typical for 70% of kids to say yes, and of 30% to say no, why is this even news? Fogarty also notes that another 140 children are on the program's waiting list, and the paucity of funding only allows the program to hold two clinic sessions per month. So maybe it's a good thing that not all the kids signed up.
The intriguing question is, why did 30% decline treatment? Fogarty asked the hospital that question, but received no answer. Even eBay, when a seller ends a listing early, asks why he changed his mind about selling the item. Surely, a university-run program like this would collect information about why some kids don't participate. It would be useful information to share with the world.
Your responses and feedback are welcome!

Source: "China's children to fight obesity at 'Fat Camp'," Telegraph.co.uk, 09/24/00
Source: "Alison Rosen is Your New Best Friend #237," AlisonRosen.com, 12/22/13
Source: "An Overlooked Factor in the Childhood Obesity Epidemic," PsychologyToday.com, 12/23/13
Source: "30% of children decline obesity treatment at Temple Street," medicalindependent.ie, 11/07/13
Image by Steve Slater