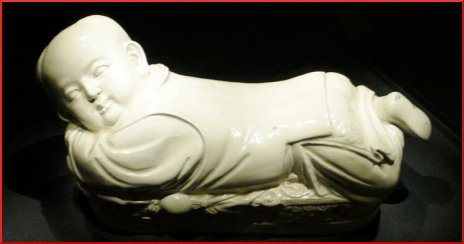 By 2008, fitness was catching on in China, and the country had well over 160,000 gyms with, in the words of Megan Shank, "spinning, yoga, step, salsa and even pole dancing — anything to entice office workers." Depending on the usual factors that influence service costs, the voluntary memberships were between $360 a year and, at the upper limit, nearly $3,000 a year.
The first youth "fat camp" in Shanghai, China's largest city, had opened a couple of years before. For most campers it was not voluntary, being paid for by parents who insisted on their children's attendance and who were willing to pay $1,300 for an obese child's three-week stay. Currently an enterprise called Bodyworks, which accepts weight-losers between the ages of 7 and 55, charges nearly $4,700 for its 6-week program. All these businesses were started by what Shank calls the country's "new weight loss capitalists," and there is no shortage of customers.
China addresses childhood obesity on two fronts — directly with "fat camps" and indirectly with Internet addiction camps designed to break kids of sedentary, screen-centered lifestyles. Some brutal Web addiction camps banished parents, treated children like hardened criminals, and earned bad publicity. Others, like the Beijing facility started by a doctor named Tao Ran, have more enlightened policies. Owen Fletcher reported on the staff's surprising amount of empathy for the kids, and the degree of parental involvement mandated by Tao Ran:
The team drew on their academic studies and on foreign programs including Alcoholics Anonymous, which inspired a schedule of mutual check-ins and support that Tao sets up for families who have completed the program.

Unwelcome pressure from parents pushes many of Tao's patients toward Internet obsession…. Chinese students face intense competition for acceptance to top schools as early as at the primary level…. So parents must attend Tao's program as well. They must communicate better and criticize less to help pull their children back from the virtual world…. Parents attend psychiatrist sessions, basketball games, debates and other activities with their children.
Love goggles
Part of the problem, perhaps more in China than in other places, is that parents and grandparents tend to feel that a child is perpetually underfed. Also, a huge majority of parents are incapable of recognizing obesity when it's right in front of their eyes. So they tend to let it continue until, inevitably, it is pointed out by someone else.
Lately, says reporter Debra Bruno, the Chinese have been leery of fresh foods because of a series of contamination scares. Processed, packaged foods, though they may seem safer, are usually full of empty calories and very little nutrition. What with one thing and another, the health care system will be kept busy far into the future. The smart money estimates that there are well over 90 million diabetics in China already and, ominously, bariatric surgery is gaining in popularity.
A decade after the nation's first "fat camp" was founded, China's Xinhua news service published an article about how matters stood, as exemplified by a fat camp called GYD Fitness. Their program is a month long and, surprisingly, at least half the attendees are girls. The food is mainly vegetarian. Four hours of exercise per day are demanded, and the kids' motivation level is measured by what they choose to do with their discretionary time in the evening — the right answer, of course, being more physical activity. A reward system is in effect: "The camp attempts to instill principles of self motivation, but it also dangles the allure of an iPod Touch if kids can lose 20 percent of their weight."
When a child's time at camp is done, trainers call them at home every week to check up. Sure, it always helps to know that someone cares, but lying over the phone is easy. The program manager of GYD told reporters that "most of the kids will maintain their lower weight levels after the camp." The really interesting question is whether any of the strenuous fat camp programs have proven to be sustainable.
What have the long-term results been? Where are the adults who were roped into a 3-month stay, or longer, as 14-year olds? With a decade gone by, how are they doing? Unfortunately, not much reportorial energy seems to have been devoted to follow-up. By contrast, at the Web addiction camp founded by Tao Run, 70% of the teenage attendees are said to be "cured," and that condition is defined by the satisfaction of the parents who paid the bill. Maybe traditional politeness prompts them to say everything is okay. Maybe they can't afford another month of treatment. It would be fascinating to see a well-designed study of the five-year consequences and 10-year consequences of Chinese "fat camps."
Your responses and feedback are welcome!

Source: "Fat Bucks," 12/08/08
Source: "Chinese 'Web addicts' get boot camp, therapy," IDG.no, 09/07/09
Source: "China confronts problem of obesity," Independent.co.uk, 01/04/13
Source: "Welcome to fat camp: China's obese youth pay the price to lose weight," Xinhuanet.com, 08/21/11
Image by Xuan Che

Xuan Che