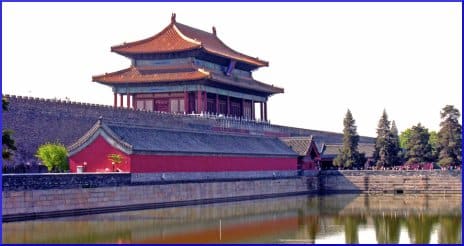 China's solution to childhood obesity starts with a network of dangerously strict "fat camps," backed up by a nationwide profusion of Internet-addiction rehab centers designed to extirpate habits that are seen as the main cause of overweight. Years ago, worried about overpopulation, the Chinese government required married couples to stop reproducing after one child. Most opted for their single offspring to be male, so it isn't surprising that boys are the majority of identified Internet addiction victims.
For a few kids, the Internet addiction cure was fatal, and China received a lot of bad publicity for it. The government stepped in to control the public relations damage done by the scandals, and force some reforms. The few intervening years may not have provided enough time for the thorough overhaul of so many institutions.
This year's Sundance Film Festival included a documentary called Web Junkie, directed by Shosh Shlam and Hilla Medalia, and characterized by Marlow Stern, writing for The Daily Beast, as "harrowing." The filmmakers interviewed Professor Tao Ran, who directs a boot camp at Daxing (near the capital, Beijing) which claims a 70% success rate in curing Internet addiction. He said:
Some kids are so hooked on these games they think going to the bathroom will affect their performance. So they wear a diaper. These are the same as heroin addicts. Heroin addicts crave and look for heroin every day. The teenagers we have here crave and look forward to playing games online every day. That's why we call it electronic heroin.
Most of Daxing's young inmates were suspended from school, and others dropped out of the education system entirely. These kids from one-child families are their parents' only hope. The demands on them to succeed in life are enormous. A boy in the film confesses to a 300-hour World of Warcraft binge. A boy like that needs to be repaired, and desperate parents will pay top yuan for a three-month minimum stay, to get him fixed by a staff of abusive adults in military fatigues.
The kids are out marching around in freezing weather, or in rooms constantly observed by spy cameras. Misbehavior is punished by 10 days in solitary confinement, sometimes tied up. Also, the kids have to sing a song about the virtues of regulations and discipline. Stern describes more:
Wires and nodes will be hooked to their head to measure brain activity (it's a 20-minute process), they're administered daily medication (without being told what it is), they have to keep their rooms spotless, partake in individual and group therapy sessions with their parents, and do boot camp-style exercise, with jumping jacks and push-ups. Sometimes, they're forced to line up and sit in a straight-backed crouching position for half an hour.
Obviously, kids don't line up to volunteer for rehab. The filmmakers interviewed children whose parents pretended they were going for a regular checkup, or possibly to Russia for a ski holiday. Some kids got there by being physically restrained or even drugged by their parents. If the parents are too soft-hearted, Daxing Center staff members are available to do the heavy lifting.
The Diagnostic and Statistical Manual of Mental Disorders (DSM-5) doesn't list Internet addiction as a separate malady, but does recognize "Internet Gaming Disorder" as a possibility for future inclusion. China may not care too much about what DSM-5 says anyway. It makes its own rules, as in a 2008 government report that defined Internet Addiction Disorder as spending more than six hours in a single day playing computer games. Another symptom is the experiencing of strong negative feelings when deprived of the computer.
Looking Up to China
Does this all sound like something that could only happen across the ocean? The United States has Internet detox centers too, like the one in Washington state called reStart, which has been around since 2009. Connecticut has its Center for Internet and Technology Addiction, where Dr. David Greenfield asks patients to make a list of 100 things they could be doing in the real world instead. Reuters journalist Elizabeth Daley says:
Out-of-pocket costs for Internet addiction treatment can range from upwards of $8,000 for outpatient services and more than $14,000 for inpatient options.
There is a new program at Bradford Regional Medical Center in Pennsylvania, but its leader, Dr. Kimberly Young, told a reporter she has been privately treating thousands of out-of-control Internet users since 1994. Dr. Young reports a fact that might send a chill up the spine: "South Korea and China are leaders in this treatment field."
Your responses and feedback are welcome!

Source: " 'Web Junkie' Is a Harrowing Documentary on China's Internet Addiction Rehab Clinics," TheDailyBeast.com, 01/20/14
Source: "Brick-and-mortar clinics treat Internet addicts," Reuters.com, 09/04/13
Image by Dennis Jarvis