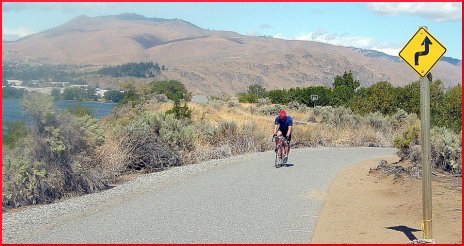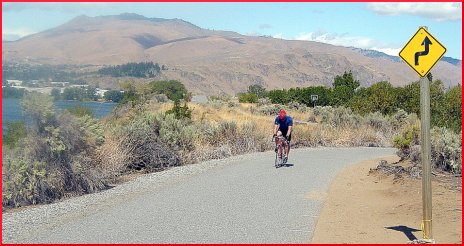 Roberta Russell wrote a book called Are There No Cures which asked the question, "What Works in Psychotherapy When It Does Work?" Here is the answer she found:
It is the feeling of alliance between the therapist and the patient, as perceived by the patient, not the therapist, that is most predictive of a good therapeutic outcome…. Disregarding the important variable of individual therapist differences, this single factor is more important than the therapist's theoretical orientation, his or her training, personal analysis, or the length of time that the patient attends therapy.
The benign human relationship is what has the healing effect, and furthermore, the healing effect can be achieved even if the other person in the benign relationship isn't a psychotherapist. People can help each other, Russell discovered, and she proceeded to found the Mutual Alliance Therapy Workshop, of which she says:
[T]he participants, however dissimilar their goals, have been talking to each other daily about their adherence to the course of action each one custom designed, with the help of the group, to meet their own objectives.
Russell, who has maintained a 65-pound weight loss for many years, set out to look for other former morbidly obese individuals who had lost large amounts, especially without bariatric surgery, and maintained normal weight for at least 5 years. The National Weight Control Registry contained records of 50 formerly obese people who lost a lot of weight and maintained the loss — but they are all anonymous. Russell reached out to doctors and researchers of her acquaintance but only managed to find one person who met the description she had in mind.
That was Scott Cutshall, who weighed 501 pounds in 2005, when he was 42 years old. He was interested in bariatric surgery, but his doctor said there was only a 50% chance of surviving it, and that he would probably only live for six more months anyway. What, besides passing the rather significant 500-pound mark, turned this man around? What motivated Scott Cutshall to make a radical change? Russell says, "Imprisoned in his house by his weight, he was inspired by the physical grace of a passing bike rider. That glimpse changed his life."
In a little over three years, Cutshall got down to 170 and stayed there for five years without, he says, feeling hungry or deprived. He eats, with minor variations, pretty much the same menu every day, taking in from 1000 to 1200 calories per day. Breakfast, for instance, is a soup of raw vegetables, with coffee and a banana. There are no "cheat days," and his program is supported by his wife and daughter. After breakfast, he emulates the bicyclist who inspired him by going for a ride.
At his peak of exercise, he reached 53 miles per day, but when he started he needed a custom-made bike, one that his weight would not crush. At first he could only go a few feet, then around the block and then a mile. Now, because he is busy, he rides less but walks about 6 or 7 miles per day.
Interestingly, Scott Cutshall says that unhealthy food is an addiction.
A British newspaper has just published the story of a working mother who found motivation for her weight reduction program in her children, especially her daughter. Hannah Wilson, who lost nearly 100 pounds, joined the Middlewich Slimming World group and is quoted as saying:
Having heard about the increase of childhood obesity I suddenly thought about my daughter and preventing her from having the same battles with her weight…. By taking part in the group you are sharing your weight loss journey with others who are in the same boat and you're experiencing the ups and downs together so you never lose motivation.
This is a mom who recognizes the importance of setting a good example.
Your responses and feedback are welcome!

Source: "What Works in Psychotherapy When It Does Work," RobertaRussell.com, 2010
Source: "LIFETALK: Morbid obesity: Is there a cure without bariatric surgery?" LakePlacidNews.com, 01/23/14
Source: "Childhood obesity drives Middlewich mum to lose over six stone," MiddlewichGuardian.co.uk, 01/27/14
Image by Gene Bisbee