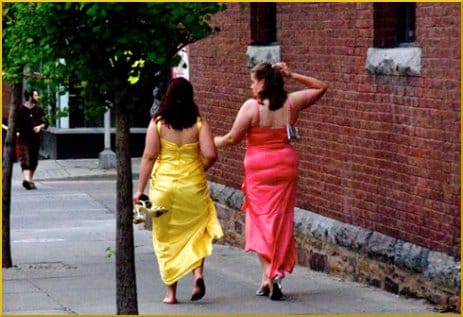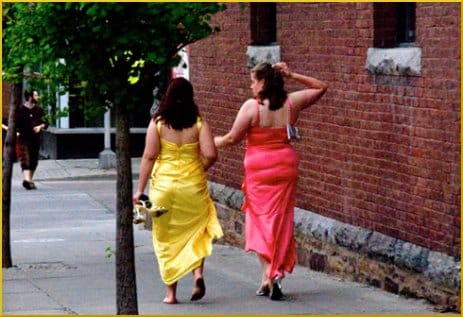 Yesterday, Childhood Obesity News looked at the lives of two celebrities who left obesity in the past, citing very different sources of motivation. Today, let's take an overview of the motivations named by a bunch of youngsters. They're not celebrities, and in fact, out of respect for their privacy, we aren't even given their full names. They are the Weigh2Rock kids, who make up the fan base that has inspired and informed Dr. Pretlow's work for many years.
In Chapter 3 of Overweight: What Kids Say, Dr. Pretlow quotes a large number of these young people, and the gist of their remarks is summarized here. What life events pushed them into making an effort to attain a healthy body weight?
Male and female alike, these kids and others like them experience many of the same physical discomforts. There are minor but annoying conditions like stretch marks, chafing from thighs rubbing together, and (when they lose weight) sagging skin. Both boys and girls suffer from terrible embarrassment when changing clothes for gym classes. Both want to wear attractive swimsuits at the beach, and both are at risk of being bullied.
A 16-year-old girl courageously admitted to having acanthosis nigricans, a condition that can afflict obese people of either sex with unbeautiful changes in areas of the body's largest organ, the skin. This young woman does not spell it out in so many words, but it's pretty clear that the diagnosis provided her with an "Aha!" moment.
A 13-year-old girl wrote that she felt bad about riding her pony out of fear that her weight hurt him. A 14-year-old girl's wake-up moment came with the realization that the class trip to an amusement park was coming up and she was barely able to buckle the rollercoaster belt around herself. A girl of 15 realized the importance of, for once, appearing at school mixers without embarrassment.
Wanting the senior year of high school to be free of stigma is a nearly universal desire, especially when the prom is part of the equation. One Weigh2Rock correspondent mourned that she would have to wear last year's prom dress again — and it no longer fit her overweight body.
Emotional reasoning
Some changes of mental gear are motivated by a person's wish to please family members or friends, as we have seen from the story of Lucas Irwin, who shed more than 100 pounds to surprise his parents. One of the Weigh2Rock kids mentioned a cousin, unseen for two years, and her strong desire to teach this cousin a thing or two about slimness. In fact, "I'll show those #!%*s!" seems likely to be a widespread, if unacknowledged, source of motivation among other-directed teens.
It's all too easy to imagine the sons and daughters of military personnel who are outside the country. There must be a lot of motivation in wanting Dad or Mom to be proud when he or she comes home from active duty. And one young woman made a point to mention how much she hates the word "obese," and how hearing her doctor speak it — about her! — stuck in her metaphorical auditory craw. It was her cue to start making changes.
Your responses and feedback are welcome!

Source: "Overweight: What Kids Say," Amazon.com
Image by jackie weisberg