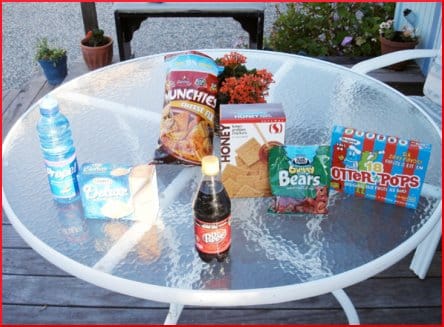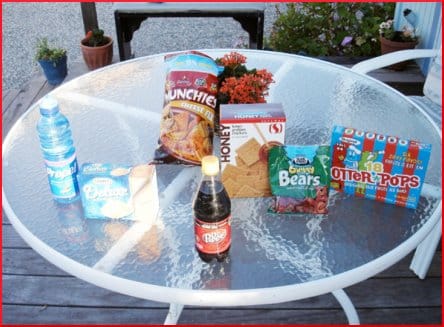 The BMO Financial Group maintains a huge presence in both Canada and the United States, and includes three operating groups — one for banking, one for financial management, and one for investing. With financial assets in the neighborhood of $550 billion, BMO can afford to donate a few bucks to promote healthy living, and has done so. They gave $1.5 million to the Research Institute at Alberta Children's Hospital, which in turn allotted $300,000 to childhood obesity research.
A cross-faculty, multi-disciplinary "dream team" has consequently been assembled, and is described thusly:
Raylene Reimer, PhD, a researcher in the faculties of kinesiology and medicine, will lead a team of researchers from the faculties of arts and medicine to better understand the causes of childhood obesity and to look for interventions that might help reverse the trend.
For starters, they will tackle three questions relating to childhood obesity, the first being how kids view what they characterize as "food porn." Here is an interesting note: One of the team members, Dr. Frank MacMaster, has a particular interest that intersects with a subject that Childhood Obesity News has so often mentioned, the addictive qualities of junk food:
MacMaster […] is interested in the neurobiology of pediatric mental health and the effect of obesity on brain development and the nature of reward processing in addictions.
A project the team has in mind is to hook up children, both obese and normal weight, with magnetic resonance imaging and see if their reactions to pictures of junk-food packaging differ in significant ways. Another focus of the research will be the effect of dietary fiber on weight control, and a third will be to evaluate the Alberta Children's Hospital pediatric weight and health clinic. It has been up and running for a year now, and it's free of cost because of government support.
In the U.S., Yale University's Rudd Center for Food Policy and Obesity is also looking at the methods and effects of advertising hyperpalatable pseudo-foods to children and teens. One thing they have found, or rather reconfirmed, is that while ads designed to appeal to adults cover the better-quality stuff, low-nutrition breakfast products are advertised with children as the obvious targets, and this advertising is not only colorful and glitzy, but filled with misleading information.
Another Rudd Center video reminds us that in the last year for which figures were available, the industry spent 1.8 billion on ads that specifically target children. Aspersions are cast on the industry's alleged willingness to self-police, which doesn't seem to have happened. Marketing their wares through schools accounts for only 10% of their efforts, but that's 10% too much.
Covert or stealth advertising is implemented in more ways that you can shake a stick at. Manufacturers and their minions engage in "advertainment," "advergames," and other tactics that there didn't used to be words for. Product placement is used, where certain edible goods just happen to turn up in televised works of fiction.
And social media? Don't get these researchers started! Their eagle eyes spot every way in which the tool and platform of the interactive people-to-people websites are being exploited for mercenary ends. Children are even encouraged to share the email addresses of their friends, an action which adults consider very bad "netiquette" indeed, but of which children don't realize the import or the negative impact.
Huge amounts of both money and brain power are being expended to tackle the childhood obesity epidemic and stop it or, failing that, at least slow it down.
Your responses and feedback are welcome!
Source: "BMO Financial Group," BMO.com
Source: "Nutrition 'dream team' targets childhood obesity epidemic," Ucalgary.ca, 10/16/13
Source: "Cereal Companies Use Misleading Messages To Advertise to Children," YouTube.com, 07/31/13
Source: "Food marketing to kids: Just fun and games?," YouTube.com, 07/24/13
Image by Kevin Simpson.