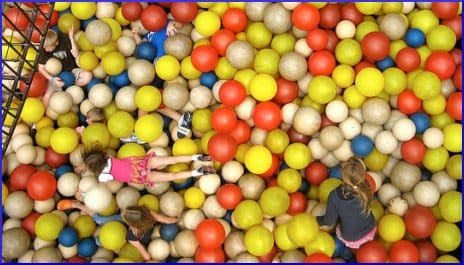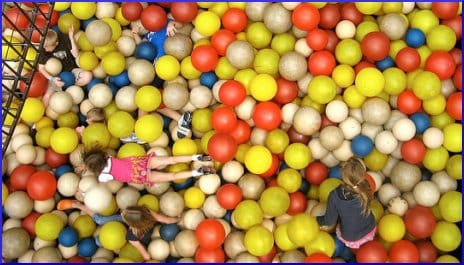 Okay, so it's been established that at the beginning of the year, the Centers for Disease Control study was a major big deal. Writer Lori Abbot focused on the comparison between New York City and Los Angeles, America's two gigantic opposite-coastal metropolitan areas. In New York, the obesity rate for 3- and 4-year-olds started shrinking around 2003. LA was slower to catch on, but things started looking up in 2008 and 2009.
The children studied were from the lower-income demographic, enrolled in WIC, the Special Supplemental Nutrition Program, and that might be food for thought. The LA information could prompt an even longer pause for cogitation. Abbot says:
More than two-thirds of all infants born in Los Angeles County and more than half of all preschool-aged children in the county are served by WIC.
In fact, most of the 12 million children whose histories were taken into account, from the 40 reporting states, were fed by WIC. When a government program is nourishing such a large proportion of the nation's children, we'd better hope they're doing it right. Abbot also quoted Shannon Whaley of the WIC Program:
We're hopeful that it'll encourage researchers, policymakers, etcetera, to start exploring what has gone on in these two cities that might be impacting these declines in obesity rates.
And what has been going on in the two cities? A lot more breastfeeding of newborns, thanks to widespread publicity about its effectiveness in reducing childhood obesity. Changes in WIC policy since 2009 may have made a difference, including the reduction of saturated fats and the exclusion of juice from food packages.
Efforts have also been made to make it easier for families receiving help with their food bills to buy fresh produce rather than packaged, processed foods. Esha Ray writes:
The CDC report suggested several factors that could be causing this decline, such as population-wide increases in breastfeeding, local and state initiatives that promote healthy eating standards and physical activity for early education, or changes in the food offered in federal nutrition programs for low-income women and children.

But the fact is, we don't really know. It's difficult to consider this a 'turning point' in childhood obesity when researchers aren't sure what's causing the decline. How do we know if it will last?
The Boston Globe's Mike Stobbe quoted CDC director Dr. Thomas Frieden citing a "significant decrease." Really? Bottom line — in 18 states, for the subcategory of low-income preschool children, declines in the obesity rate were noticeable enough to deserve mention. Eighteen states is two out of five, or less than half of the states. Ten states, for various logistical and administrative reasons, were not included at all. Stobbe says:
One of the missing states is Texas, which has one of the largest populations of low-income children and is known to have a significant problem with childhood obesity.
Not surprisingly, Texas is notorious for not supplying the necessary figures when federal government agencies ask for an accounting. Even in the states that report, numbers are iffy. In California, for instance, the physical test known as the Fitnessgram, which includes BMI measurement, is required of students in the 5th, 7th and 9th grades.
Reporter Theresa Adams obtained details of the state's data collection method from Susan Babey, who is a senior research scientist at UCLA's Health Center for Policy Research:
In order to maintain consistent results, only data from cities with populations of 20,000 or more and from schools reporting physical fitness results from at least 70 percent of the students were used, Babey said… This is the first time the information has been presented city-by-city, giving concrete numbers in terms of the scope of the problem in each community.
Your responses and feedback are welcome!
Source: "Childhood obesity rates declining," PublicNewsService.org, 02/06/13
Source: "Childhood Obesity is Declining, But Don't Break Out the Donuts Yet," PolicyMic,com, August 2013
Source: "Childhood obesity falls in 18 states, report says," The Boston Globe, 08/06/13
Source: "Nearly half of students in Richmond and Oakland overweight, study finds," RichmondConfidential.org, 06/28/12
Image by Scott Granneman.