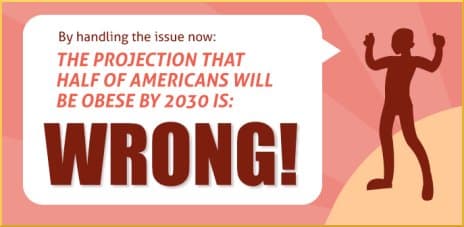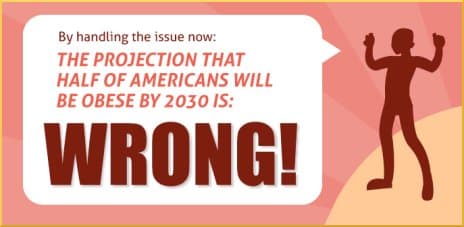 Well, it's September, and Childhood Obesity Awareness Month is back. What better way to observe this awareness month than to look at what is being said about the advance or retreat of the childhood obesity epidemic?
Around the beginning of this year, it started to seem like things were turning around in a few major American cities. In New York, which looked pretty bad for about 30 years, the health commissioner was able report a 5.5% decrease over five years. Los Angeles experienced a 3% decline.
In Philadelphia, which claimed a 5% decrease, the biggest change occurred among black male children and Hispanic female children. In other places, however, the lack of impact in minority communities caused experts to notice that, overall, the slight drop in childhood obesity statistics affected mainly white kids from more economically privileged families.
Then in May, someone at Blue Cross and Blue Shield of Kansas City did the math and predicted that if the current increase rate of childhood obesity held steady, the next 25 years would see it go from 18% to 25%.
Meanwhile in India, a study in Mumbai targeted two schools, one of them a private institution of learning where, Jyoti Shelar reports, "41 per cent of male students, aged between 5 and 15, were found to be obese." Not surprisingly, a lot of them were also found to have respiratory problems and other obesity-related health conditions. Surprisingly, some were malnourished.
Elsewhere in the city, a government-aided school found only 2.3% of its kids to be obese. But their nutritional status was a lot worse, and 60% of them had some kind of health problem, although not obesity-related.
Shelar includes a strange quotation from an assistant professor in Sion hospital's preventive and social medicine department. Dr. Sujata Pol lamented the children's poor nutrition levels but said, "This is not as big a problem as childhood obesity," which seems rather odd.
Another expert, Dr. Ashish Contractor of the Asian Heart Institute, sternly assigned the blame to the students' home situations:
Parents have an attitude that their children should get everything to eat, and they should not long for anything. This approach is the root of the problem.
This was a summer of bad news from Britain, where Sam Wong wrote:
The number of children admitted to hospital for problems related to obesity in England and Wales quadrupled between 2000 and 2009… Nearly three quarters of these admissions were to deal with problems complicated by obesity such as asthma, breathing difficulties during sleep, and complications of pregnancy, rather than obesity itself being the primary reason. Teenage girls accounted for the biggest rises in obesity-related hospital admissions. In 2009, 198 teenage girls experienced complications of pregnancy where obesity was thought to be a factor.
This is particularly worrisome because it seems increasingly evident that the pre-birth environment has a lot to do with a child's future weight. The good news is that they are not going bariatric surgery-crazy over there. In 2000, only one bariatric surgery procedure was performed on an obese teen, and in 2009, only 31, which is not as extreme as it might have been.
The illustration on this page is a portion of an infographic titled "America's Battle with Obesity," created by Lisa Davis and found at TopMastersInPublicHealth.com. Please let Childhood Obesity News know your thoughts.
Source: "Obesity in Young Is Seen as Falling in Several Cities," The New York Times, 12/10/12
Source: "Blue Cross And Blue Shield Of Kansas City Shares Results Of Childhood Obesity Research," BCBS.com, 05/02/13
Source: "Study reveals rising childhood obesity rates," Mumbai Mirror, 04/03/13
Source: "Four-fold rise in children treated for obesity-related conditions," AC.uk, 06/12/13
Image by TopMastersInPublicHealth.com.