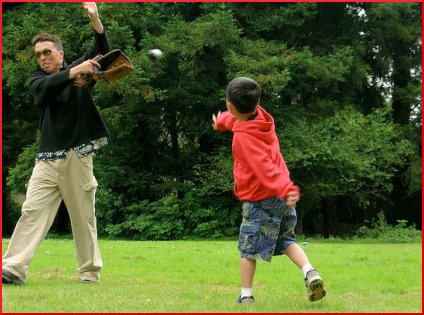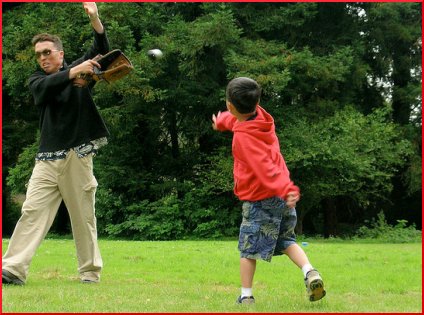 America is not the only place where health professionals in many different jurisdictions are trying to figure out what to do about the impending obesity of children they have charge of. School districts struggle with the questions of whether to send out some version of a "fat letter," and if so, exactly what the letter should say.
In Great Britain, where the National Health Service has established a program of school child weigh-ins, authorities are also confused. The National Child Measurement Programme needs to be in place no matter what, because statistics have to be gathered somehow in order to determine whether childhood obesity is increasing, decreasing, or holding steady. Every school is supposed to carry out the weighing and measuring in the same way, so the information can be fed into an anonymized national database.
Followup letters, signed by school nurses, have been sent home in previous years, but some parents didn't take kindly to the information with which the letters presented them. Many parents, not surprisingly, are very sensitive to criticism, whether it is explicit or implied. If the official notification seems to impugn their parenting skills, they may be very upset — and reluctant to take the next step of consulting the proffered Web addresses, or calling the free phone number for support and advice.
The Shropshire Star explains:
In the very overweight letter, parents are no longer told: 'Your child's result is in the very overweight range. Doctors call this clinically obese.' While parents are told their children could face health problems in later life, the letter no longer says youngsters face 'heart disease and some types of cancer'.

In the overweight letter, two sentences have been removed which say: 'You might be surprised your child's result is in the overweight range. It can sometimes be difficult to tell if your child is overweight as they may look similar to other children of their age, but more children are overweight than ever before.'
Starting in September, the letters will be different from last year's, phrased in a more positive manner, non-judgmental in tone, and omitting reference to the child's body mass index (BMI). So, the talk between a school and the parents of its children has not been codified yet, and the talk between parents and their own children is even less defined. In some quarters, even the necessity for a parent-child talk is being questioned.
The University of Minnesota Medical School did some research on 2,348 teenagers and 3,528 parents, and found out that mothers and fathers have different effect. When mothers had "the talk" about obesity with their kids, it was found that the kids were less likely to eat in a healthy manner or try to control their weight. Fathers have a slight edge, insofar as they are more apt to have an incentivizing effect on teenagers by having the obesity conversation.
Reporter Lee Rannals, in a piece called "Conversations About Healthy Eating Could Be Counterproductive," quotes Dr. Jerica M. Berge on the overall findings:
Because adolescence is a time when more youths engage in disordered eating behaviors, it is important for parents to understand what types of conversations may be helpful or harmful in regard to disordered eating behaviors and how to have these conversations with their adolescents… Finally, for parents who may wonder whether talking with their adolescent child about eating habits and weight is useful or detrimental, results from this study indicate that they may want to focus on discussing and promoting healthful eating behaviors rather than discussing weight and size…
Basically, what it all seems to boil down to is, having a parental conversation about weight with a teenager increases their likelihood of engaging in unhealthy eating habits.
Perhaps the best suggestion of all is a version of "the man in the mirror." Journalist Helene Oliviero quoted Stephanie Walsh, medical director of child wellness at Children's Healthcare in Atlanta:
We really want parents to start with themselves and for them to have a healthy conversation with themselves about family health risks, habits and the kind of role models they want to be, and to decide what changes they are willing to make, and then talk to their kids.
Or, as Oliviero even more succinctly put it, "Start 'The Talk' with yourself."
Your responses and feedback are welcome!
Source: "Child obesity letters toned down," Shropshire Star, 08/02/13
Source: "Conversations About Healthy Eating Could Be Counterproductive ," RedOrbit.com, 06/25/13
Source: "Hospital offers help for 'The Talk' about childhood obesity," ajc.com, 09/05/12
Image by lotzmana.