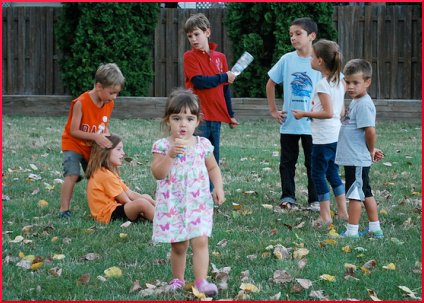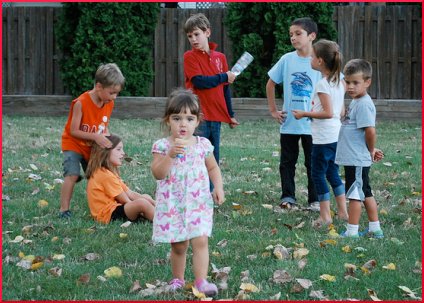 Childhood Obesity News has been looking at various news articles in which doctors express regret that they are not qualified to educate their patients about obesity. They are right, but for the wrong reasons. In their view, their lack of education in this area is somebody else's fault. But the American Medical Association requires continuing medical education, yes, even for physicians, and states have their own rules, too. Maybe instead of investment seminars, they could learn about obesity education. Or hey, study up on their own, like ordinary citizens. We have a thing called the Internet.
Notoriously, some doctors in Florida feel unable to meet the challenge of treating a patient who is both pregnant and overweight. There is no excuse for not learning what's needed to treat obese or obese/pregnant women. When asked by reporters about their lack of confidence in their ability to counsel their patients about obesity, some doctors speak longingly of changes they wish were implemented.
As an incisive response, this falls somewhat short of impressive. If doctors aren't the boss of the medical industry, who is? Let's find out and make them make changes. Let's eliminate anyone's less-than-convincing reasons for not meeting obesity head-on.
And while we're at it, let's get these doctors and doctors-in-training some accurate education, instead of the same old diet-and-exercise formula. Let's take them to the dark side, the place where equations don't work, and teach them about foods engineered to be hyperpalatable, and the emotional components of overeating, and compulsion and cravings, and BFRBs, and dependency and addiction.
Oh look, here is a class now
Meanwhile, what we have are variations on diet and exercise, exercise and diet. The picture on this page is titled "Kids High on Sugar." The seem to be getting exercise, but at what cost? This is one of many difficult questions.
Tennessee is the fourth-highest state in terms of obese youngsters between the ages of 10 and 17. Their obesity rate is 36.5%, a very poor showing. Not long ago, the state publicized its new HEALED (Healthy EAting and Living EDucation) program, which is:
[…] a statewide physician education program aimed at improving quality outcomes around childhood obesity. The HEALED program launched statewide last year, and is offered in partnership through the Tennessee Chapter of the American Academy of Pediatrics and United Healthcare Community Plan of Tennessee, which donated $220,000 to fund the program.
Nashville Business Journal staff writer E.J. Boyer wrote:
The program will focus on new evidence-based guidelines to better train physicians on how to talk about and treat childhood obesity, and is expected to draw at least 30 representatives from local practices.
Not to be cynical, but what does "representatives" mean in this context? Does it mean that doctors will not actually attend, but will send their back-office nurses to take notes?
Last year, a study found a condition exactly described by its title: "Not Enough Pediatricians Providing Lifestyle Counseling." This came from the Agency for Healthcare Research and Quality in Maryland. The age spread was 11 to 17, and there were 6,970 boys enrolled and 6,911 girls. It was a bad news/good news situation:
Less than half of adolescents are advised by their pediatric health care provider to eat healthily and exercise more, but rates of counseling are higher among obese teens, according to a study published online June 4 in Pediatrics… The researchers found that 47 percent of girls and 44 percent of boys were advised by a health provider to eat healthily, and 36 percent of boys and girls were advised to exercise more.
Diet and exercise, exercise and diet. Sigh.
Your responses and feedback are welcome!
Source: "Childhood obesity physician training program comes to Nashville," Nashville Business Journal, 02/28/13
Source: "Not Enough Pediatricians Providing Lifestyle Counseling," DoctorsLounge.com, 06/04/12
Image by Lotzman Katzman.