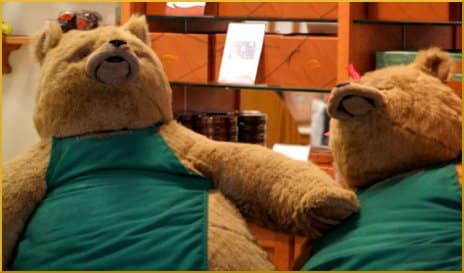 Guess which health care professionals are most qualified to educate patients about obesity? The answer: Nutritionists and dieticians. Who says so? If you guessed "Doctors," you are correct, according to this study conducted under the auspices of the Bloomberg School of Public Health at Johns Hopkins University. The subjects were "500 general practitioners, family practitioners and general internists" from across America.
Natalie Wood-Wright attests that physicians, who are generally considered to have more than enough self-esteem, think that someone else can do a thing better than they can. Is this sincere delegation of part of their job, to respected colleagues? A critic with a certain cynical mindset could see it differently. Handing over the task of obesity education might just be a way to shuttle a boring process into the job description of a lower-ranking employee.
Who implements?
As Childhood Obesity News has mentioned, the doctors were asked which changes in training and practice they would like to see implemented. They were almost unanimous in wanting the BMI, or Body Mass Index, added as a standard "vital sign" to be charted at every patient visit. With respect to that proposed change and others, what's up with "would like to see implemented"? Why don't they just implement? They're the doctors! In other words, usually the bosses of their practices. Wood-Wright also pointed out that:
Primary care physicians with fewer than 20 years since completion of medical school were more likely to identify lack of information about good eating habits and lack of access to healthy food as important causes of obesity.
So… this news is supposed to be good? But it isn't. On the contrary, it's disastrous. They are the younger, hipper ones, and they are misinformed. Childhood Obesity News has pointed many times to evidence that neither lack of information, nor lack of access to healthy food, is really a significant factor. Who says so? Thousands of kids polled by Dr. Pretlow via the Weigh2Rock website, that's who.
The willingness of doctors to delegate obesity education seems corroborated by news from the Penn State College of Medicine, where a study determined that:
[…] the amount of weight counseling offered by primary care physicians has decreased — especially for patients with high blood pressure and diabetes…
Especially for patients with metabolic syndrome and hypertension, who are at greater risk than the merely chubby. The reasons why doctors hang back are given as:
[…] pessimism that patients can change, time limitations during appointments and thinking that their training for lifestyle counseling is inadequate.
There is is again — inadequate training, which may or may not come under the heading of "lame excuse,"as described in yesterday's post. Please recall too the recent post titled "Two Sides of the 'Fat Phobia' Coin," in which we learned that the study discussed there was the first of its kind to reveal the bias against obese patients that is felt by many MDs. The women doctors, not so much. They fit the profile of more compassion and empathy. But in neither gender did the researchers find many doctors who felt competent in the field of weight management.
Your responses and feedback are welcome!
Source: "Physicians Admit Feeling Under Qualified and Lacking Necessary Education to Treat Obesity," JHSPH.edu, 12/20/12
Source: "Weight counseling decreases despite rise in obesity," PSU.edu, 01/08/13
Image by l'interdit.