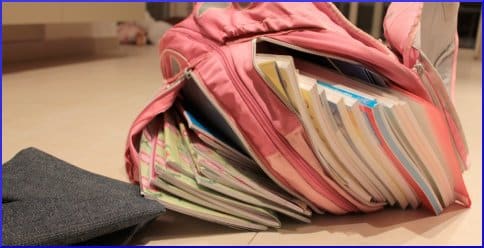 Last time Childhood Obesity News looked at some criticisms of the teen version of "The Biggest Loser." As it turns out, medical professionals paid attention to the show also. In fact, doctors from various parts of the world got together on Monday evenings via the social network Twitter to talk about it through the hashtag #PedsDocsBL.
One of them is Dr. Stephen Pont, medical director for the Texas Center for the Prevention and Treatment of Childhood Obesity. He wrote the article we are looking at today, for the website of the Michael & Susan Dell Foundation, which is concerned with transforming the lives of disadvantaged children in urban areas. Dr. Pont is not a fan of the creative decision process that led to the inclusion of teenagers in "The Biggest Loser's" cast.
Attitude is one problem, namely the show's attitude which is manifest in its very title. "The Biggest Loser" is jolly fun and all, because the joke is, in this case being a loser is good. But overall, it just strikes a note of stigmatization and judgment right from the start. Stress is another problem, the amount of it that must be generated in these kids by facing a private problem so publicly.
At the Texas Center led by Dr. Pont, certain dangers are recognized. He writes:
Research shows that people challenged by their weight are more likely to suffer from depression, anxiety, and low self-esteem, which is why many of our patients […] receive support and treatment from our behavioral health team. I hope that the show's teens and adults receive this too, both during the show and afterwards. Otherwise they're at high risk for a lifetime of feelings of guilt and blame.
Dr. Pont, and he is not alone in this sentiment, feels that the subsidies and other sweet deals obtained by industrial agriculturists and the major food corporations are a big contributing factor to the overall obesity problem. The mechanisms for making profit are skewed in their favor, so junk food is disproportionately cheap, while healthful foods can strain a family's budget.
The ripple effect
Other scientists have done studies to determine the "ripple effect" on public consciousness and opinion. On study found that just watching "The Biggest Loser" swayed viewers to have "significantly higher levels of dislike of overweight individuals." That can't lead to anything productive.
While Dr. Pont recognizes that teen contestants are not treated as harshly as adults, the overall picture holds little that is positive. He suggests that if families must watch such shows, that the parents take advantage of the opportunity to discuss the issues that arise from these spectacles.
And yes, there are more of these programs. For example, the MTV network's "I Used to be Fat." For Britain's Daily Mail, journalist Daisy Dumas considered the story of 18-year-old Maddy (no last name given) who cleared her life of drugs and alcohol only to fall victim to compulsive eating instead. Plagued by a particular attraction toward cheese and mayonnaise, she ended up weighing a miserable 265 pounds. The piece includes this quotation from Maddy's stepmother:
For her, food is like an addiction. She medicates herself with food, it's a comfort.
And the televised words of Maddy herself are quoted:
Food is my drug and I abuse it horribly… When I look at myself in the mirror like this and I see my body, I hate what I am and it makes me want to just go and ruin it even more because it's like it doesn't matter any more.
With strenuous workouts and a nutritious diet, Maddy lost an amazing 85 pounds in only 110 days. Her Facebook fan page suggests that she has started college and is busy with other things. Aside from the diet and exercise, there is no mention of any deeper therapy to address the issues that made her a captive of substances, including food. Perhaps the new interests and preoccupations of university life provide enough impetus to keep this young woman on a good path.
If so, she will be one of the rare ones. Best of luck to Maddy in maintaining the weight loss and healthier lifestyle that she achieved.
Your responses and feedback are welcome!
Source: "Stephen Pont: Childhood obesity & The Biggest Loser — bold step or backward thinking?," MSDF.org, 02/18/13
Source: "'I feel beautiful': How teenage girl beat addiction to food and lost 85lb in just 110 days," DailyMail.co.uk, 11/17/11
Source: "Maddy 'I Used To Be Fat' Fan Page," Facebook
Image by Eshed Gal-or.