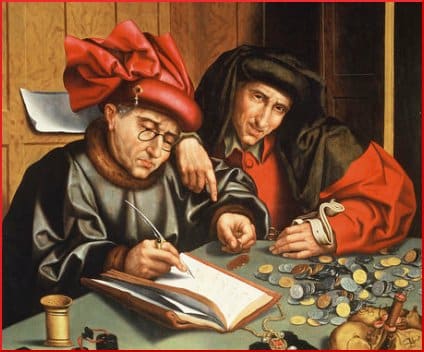 Almost a year ago, a concoction known as Belviq received approval from the Food and Drug Administration, the first prescription diet drug to have done so in the previous 13 years.
Alice Park wrote "Belviq: 5 Things You Need to Know About the New Weight-Loss Pill." One of those facts is that the drug is supposed to only be prescribed to a patient who is both overweight/obese, and suffers from at least one adverse health condition resulting from the weight. But if recent trends are any indication, it will, like so many other pharmaceuticals, be used for all kinds of "off-label" purposes. Park writes:
The drug works by controlling appetite — specifically by activating brain receptors for serotonin, a neurotransmitter that triggers feelings of satiety and satisfaction. Serotonin is also involved in mood; many antidepressant drugs work by preventing the reuptake of serotonin and keeping brain receptors bathed in the chemical. Researchers at Arena say their drug is designed to seek out only the serotonin receptors that affect appetite.
The admitted side effect for diabetic patients are "low blood sugar, headache, back pain, cough and fatigue." Non-diabetic patients might experience "headache, dizziness, fatigue, nausea, dry mouth and constipation." In lab animals, there are rumors of tumors, and apparently a very similar drug (withdrawn from the market) has caused heart-valve defects in humans.
The government ordered the makers of Belviq to conduct six studies, once the drug is on the market, to explore whether this heart valve problem is real. Anyone who starts taking it might have the exciting opportunity to be a subject in one of these studies!
This product of Arena Pharmaceuticals Inc. (also known as ARNA) will hit the pharmacy shelves next month, at which time its partner, an entity known as Eisai, is contractually obligated to hand over a "milestone payment" of $65 million. Interestingly, the European Union is not on board with Belviq. The company withdrew its application for refiling at a later time.
The plot thickens
Also, and here is where the drama begins, another weight-loss drug has also been newly approved in the United States, and yet another is in the late stages of development. The website Seeking Alpha is a production of Enhydris Private Equity, Inc., a company that services people who want to buy into the high-tech future but don't know exactly where to invest their funds. In the course of educating its potential and existing clients, the site is capable of displaying some hard-nosed and cynical attitude. Should investors buy weight-loss pill stock? At first glance it seems like a no-brainer. After all, there are a lot of fat people out there.
Noting that a monthly supply of Belviq will cost the end user somewhere in the $220-$250 range, the columnist then seems rather doubtful about its success. Insurance companies have not been lining volunteering to pay for anti-obesity medications, and prospects don't look good for Obamacare to remedy this situation. So, people will be opening their own wallets.
Women who need such a drug the most are the least able to afford it. With men, the statistics are more evenly spread out, because "males tend to be fat irrespective of their incomes." Adding them together, it might be a potential customer pool of 30 million Americans. However, another factor needs to be considered — efficacy and administration. According to the instructions, the medication should be discontinued if the patient has not achieved a 5% weight loss after three months. And less than half the people who try it make that goal.
So, buy stock or not?
There are wheels within wheels, and by the time the writer has brought in more numbers to conjure with, it looks like there are really only about 6.9 potential regular users, which might amount to 80,000 prescriptions in the first year. But… a competitive product will take part of the market share. Therefore, realistically speaking, the analyst figures more like 40,000 to 60,000 prescriptions in the first year. More number-crunching, and the expected initial sales might be about 10,000 prescriptions, or maybe approximately $2.5 million.
But it will pick up after that. Here is a sample of the cold jargon of the finance industry, describing something that affects the health and well-being of millions of people:
If we apply a sector average multiple of 17, I thus believe ARNA shares are due for a 22% correction to the downside from current levels, once the first sales numbers hit the street. And that is based on fundamentals alone. I wouldn't be surprised at all to see a much larger drop based on sheer overreaction. That said, I do believe ARNA would then become a strong buy after the first quarter sales hit the street, and the subsequent correction to the downside.
Your responses and feedback are welcome!
Source: "Belviq: 5 Things You Need to Know About the New Weight-Loss Pill," TIME.com, 06/28/13
Source: "ARNA Sheds Light on Belviq Launch," Zacks.com, 05/09/13
Source: "Belviq's Sales Will Disappoint: Demographics Matter," SeekingAlpha.com, 05/10/13
Image by Cea. (Playing Futures — Applied Nomadology).