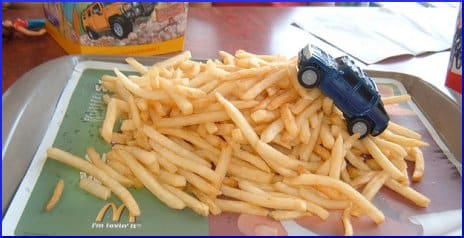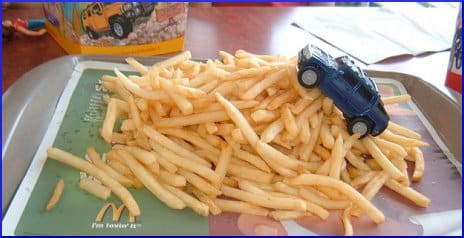 Before returning to the fascinating subject of food porn, excuse us for a moment while we pat ourselves on the back for being astute spotters of talent and relevance. Yes, Childhood Obesity News covered ChopChop way before it was chosen "Publication of the Year" by the prestigious James Beard Foundation.
As J. M Hirsch reported for Foster's Daily Democrat:
The foundation's awards honor those who follow in the footsteps of Beard, considered the dean of American cooking when he died in 1985… The pages of this year's top food publication don't read like your average gourmet glossy. That's because the only trend ChopChop magazine […] cares about is how to get America's children eating healthier. Billed as the 'fun cooking magazine for families,' ChopChop was launched in 2010 by cookbook author Sally Sampson to give parents and kids the tools to fight childhood obesity.
At the opposite end of the spectrum are "foodie magazines" which are sternly indicted by Susan J. Douglas of In These Times. She describes their covers as lurid and their contents as pornography. Although there are numerous examples from which to choose, she begins by mentioning the covers of recent issues of Saveur (donuts) and The New York Times Magazine (a fried item entering somebody's mouth).
The NY Times photo seems to particularly annoy this writer because the article to which it is connected purports to lament what the magazine calls the "addiction-creating battle for American 'stomach share.'" It is, in other words, an exposé of the food industry's evil ways. So maybe it could have avoided using such a suggestive picture.
America, Douglas opines, may have the sickest relationship with food that can be found anywhere on the planet. And what about the confusion, the contradictions, the cognitive dissonance involved in all this conflict between health and rewarding our wonderful selves with garbage dressed up as food? Douglas writes:
Advertisers equate fatty and sugar-laden food with having fun, making friends, rewarding oneself and, indeed, even having ersatz sex — while public health officials say eat more carrots and celery… Food manufacturers hire experts on the relationship between the brain and food cravings, which has led some companies to elevate the amount of sugar or salt in a product until they find consumers' 'bliss point.' […] So what is Saveur, allegedly a gourmet magazine, doing wetting its pants over globs of dough, fat and sugar? Why doesn't it just call this 'the Diabetes Issue'?
The journalist, a communications professor, is not a fan of such cultural artifacts as donut-eating and milkshake-drinking contests. People win prizes for disgustingly stuffing themselves with pseudo-food? Indecency can be found on about half a dozen levels. She also condemns the food industry's online strategies for bringing the joy of junk food to children in the form of video games and the like. The perversion of a lot of scientific and medical (and publishing) talent into the production of food porn is in itself obscene. Douglas writes:
It's no surprise that Big Food uses every medium at its disposal to stoke Americans' addiction to crap foods. But when allegedly high-toned food magazines and various food networks legitimate behaviors that contribute to a costly public health problem, it is time to call them out.
Your responses and feedback are welcome!
Source: "Beards name ChopChop top food publication of 2013," Fosters.com, 05/08/13
Source: "Bingeing on Food Porn," InTheseTimes.com, 03/13/13
Image by EvelynGiggles.