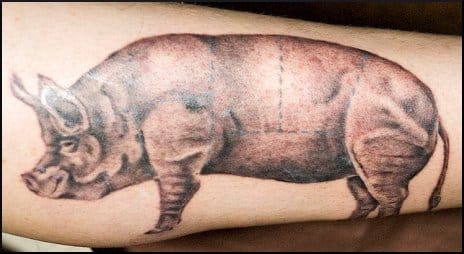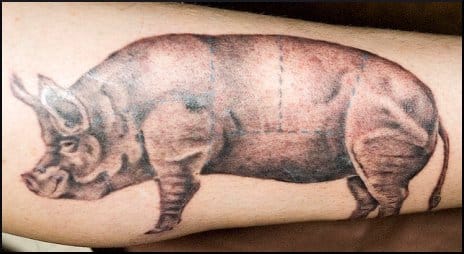 As posts flow by on the Facebook stream, there are occasional pictures of food — and if you pick the right crowd, you don't see too many of them. If someone invents a new dish, or a charming presentation, or makes an unusual combination, sure, fine, show it off. But the pictures of "What I Ate For Lunch," or the ones that have no meaning, purpose, or connection with the person — what's up with that?
Dr. Valerie Taylor is chief of psychiatry at Women's College Hospital in Toronto, and she recently spoke at the Canadian Obesity Summit about the deep connections between pictorial representations of food and the individual psyche. Sending friends and strangers photos of what you ate, or are about to eat, or wish you could eat, can be a sign of struggle. The senders might be fighting against the tendency of the food to take over and become, rather than the companionship or the conversation, the central facet of every social interaction.
As Tyler Kingkade reported for The Huffington Post, Dr. Taylor sees the obsessive documentation of one's meals via Facebook, Tumblr, Instagram, Twitter, and other social media as possibly indicative of big trouble. Contributors to the photo-sharing service Flickr have devoted a whole huge category to food porn. If it was only there for the convenience of bloggers writing about the perversity of food porn, that would be one thing.
But there are far more food porn pictures available than writers writing about it. Dr. Taylor also mentioned body art, the permanent kind. Tattoos of food seem to be gaining in popularity. A quick Google Image search for "food tattoo" produces appalling results. Kingkade writes:
While Taylor admitted that sharing photos of food on social media is relatively common, she said that in some cases it can come at the exclusion of everything else. The concern becomes when all they do is send pictures of food. We take pictures of things that are important to us, and for some people, the food itself becomes central and the rest -– the venue, the company, et cetera — is background.
Television personality Dr. Mehmet Oz has featured the subject of "food porn" on his show, and believes that shiny, ultra-attractive pictures of food are a contributing factor to the increasing obesity of our society in general. It seems to be a subject worth looking into.
We are constantly exposed to photos that make us drool. Do the two-dimensional representations somehow take the place of actual consumption and help prevent overeating, as proposed by one of the theories around the other kind of pornography? Or do the photos stimulate us to jump right up and eat something, anything?
Is it different for different people? Is it different for children and adults? Should people fighting obesity make an active effort to avoid running into all these enticing, inviting visuals? Should there be a law against them? And what about the First Amendment?
Your responses and feedback are welcome!
Source: "Instagramming Your Food May Signal Bigger Problem, Researcher Says," The Huffington Post, 05/07/13
Image by ChefMattRock.