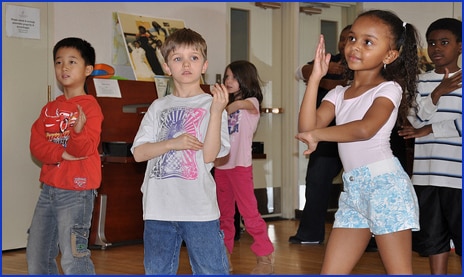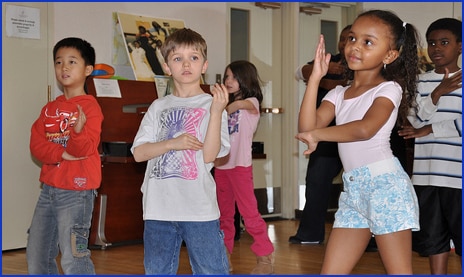 When the Institute of Medicine issued the report, "Early Childhood Obesity Prevention Policies," Dr. Wendy Slusser of the UCLA Mattel Children's Hospital said something interesting. As trusted adults who share responsibility for noticing a child's risk level at an early age, along with doctors, she named day care providers.
At the website ObesityHelp.com, a writer known as "tammy" discussed a Canadian study from Sainte-Justine University Hospital and the Université de Montréal which contains bad news indeed. The scientists looked at data from 1,649 families, who were followed for six years, showing that:
[…] children between the ages of 1.5 to 4 years who attend day care versus those who do not, are 50 percent more likely to be overweight when they reach the ages of 4-10…
Yikes! That's a lot! And nobody knows why! But what we do know, according to this information and interpretation, is that being a day care kid correlates with childhood obesity. Tammy goes on to say:
Researchers do not have a clear explanation for the higher risks but suggest that parents make sure their children are physically active and eating healthy meals whether in day care or not. According to lead researcher, Dr. Marie-Claude Geoffroy, the answers are not explained by known risk factors such as breastfeeding, BMI of the mother, or socioeconomic status of the parent.
For instance, a Canadian guide on the necessity for developing physical literacy insists on the necessity of programs in any setting that involves caring for a group of children, including day care centers.
Brenda Goodman reported for WebMD on a Duke University Medical Center meta-study led by Sara Benjamin Neelon, Ph.D., who with her colleagues reviewed 42 studies of "obesity prevention related practices in day care." One thing they learned is that, because parents must work, about 82% of American kids younger than 6 spend a lot of time in child care settings away from home. And if they have a 50% higher chance of being overweight or obese, that adds up a lot of risk.
Also, full-time day care means that children consume about 2/3 of their daily calories away from home, so nutrition is now looked at very closely. And a lot of kids who are in day care don't get the recommended minimum of 60 minutes of physical activity every day. Sometime it's because of the "time out" penalty, one of the few options that such facilities have for keeping order. The paradox is, one of the reasons children misbehave might be from pure restlessness caused by not being allowed enough activity.
In Utah, some day care centers took the bold step of eliminating TV entirely, and worked to develop more indoor physical activity options like dancing and yoga. Kirsten Stewart reported:
Unhealthy habits derive from a knot of cultural and economic influences. But teachers and caregivers can be a 'powerful force for change,' said Jessica Haymond, Healthy Child Care Coordinator at the Utah Department of Health… They're on the front lines and touch a lot of lives from infancy on up, making it possible for them to intervene before poor choices harden into hard-to-break habits, Haymond said. 'We also hope they'll educate the parents.'
Someone needs to, and it would certainly be a mistake to pin too many hopes on the power of children to cause positive change in their parents. As Childhood Obesity News mentioned before, there are strong indications that education has the best effect in parents-only programs. If day care providers can organize sessions to enlighten parents, so much the better. In such an important struggle, every little bit helps. Problem is, of what does the education consist? Good nutrition, plenty of exercise, sure, those can't hurt. But they are not the whole answer, not by a long shot.
Please enjoy Dr. Pretlow's webinar, "The Epidemic of Childhood Obesity: What's our Plan?"
Your responses and feedback are welcome!
Source: "Focus on early childhood to prevent weight gain, IOM report says," LATimes 06/23/11
Source: "Childhood Obesity: Is Day Care A Contributing Factor?," ObesityHelp.com, 12/18/12
Source: "Study: Obesity Prevention Should Focus on Day Care," WebMD, 08/26/11
Source: "Davis County child care centers take away TV to fight obesity," SLTrib.com, 11/30/11
Image by USAG – Humphreys.