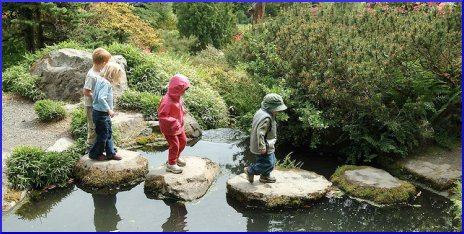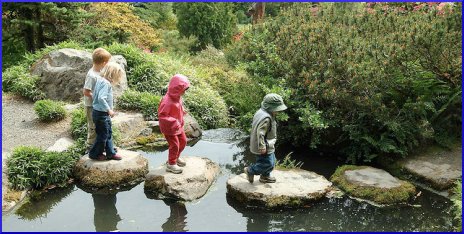 Over the past couple of years, many health care professionals studying childhood obesity have arrived at "early intervention" as their takeaway. According to the statistics, each year farther back toward birth that treatment begins, the odds improve.
In other words, a child whose treatment begins at 5 has a better chance than one who starts at age 6, and 4 is better than 5. In fact, 3 is said to not be too young. The younger the child is, the more likely she or he is to be successful in achieving and maintaining a healthy weight and body size.
Early intervention in childhood obesity is so important, and Nancy Walsh, staff writer for MedPage Today, explains all the details of why it's important not to wait until a child is distressingly overweight in middle school, and then wonder what to do. No, early childhood is the "pivotal time."
Kids are very sensitive to environmental influences, Walsh notes, and their characters and personalities tend to change rapidly. Just one way of trying to help them isn't enough, there should be various avenues. The consensus is that children need their society to offer care and protection. The journalist talks about a study performed in Sweden by Dr. Pernilla Danielsson and colleagues, saying:
44% of those ages 6 to 9 years who were moderately obese at baseline experienced a clinically meaningful 0.5-unit decrease in body mass index (BMI) z-score with behavioral treatment, compared with only 8% of those ages 14 to 16…
To put it another way, with participation in behavioral treatment, nearly half of the 6-to-9-year-olds showed clinically noteworthy improvement, while only less than one-tenth of the older kids showed improvement. In other words, as Janis Joplin famously sang, "Get it while you can." Catch them when they're young, or kids will become way more resistant to behavioral change.
In the Netherlands, at the University of Groningen, Dr. Gianni Bocca headed a team that worked with very young children and showed that intervention leads to "multiple significant benefits" in reducing abdominal fat. This is important because visceral fat cells produce adipokines, which action is followed by "oxidative stress, inflammation, insulin resistance, and ultimately diabetes and the metabolic syndrome."
Walsh says:
In the Dutch study, Bocca and colleagues enrolled 75 children ages 3 to 5 who were overweight or obese, randomizing them to a 16-week comprehensive program of daily physical activity, dietary instruction, and psychological counseling for parents… The usual-care group was provided with advice on diet and activity.

'An important result of our study is the positive effect on the reduction of abdominal fat mass in the intervention group, shown by decreases in [waist circumference]-z and [visceral fat],' Bocca and colleagues observed.
They found that their four-month intervention program resulted in "significantly greater decreases in BMI, waist circumference z-score, hip circumference, hip circumference z-score, upper arm circumference, percentage of body fat, and subcutaneous fat," and what is more, the children's positive changes were sustained over a year.
Sustainability is of course the gold standard, for this type of program. Nobody has time or use for short-term changes where kids revert back to having their original problems or worse. Learn more about current thought in the field from Dr. Pretlow's new webinar, "The Epidemic of Childhood Obesity: What's Our Plan?"
Your responses and feedback are welcome!
Source: "Target Obesity Early to Succeed in Kids," MedPage Today, 10/29/12
Image by Seattle Municipal Archives.