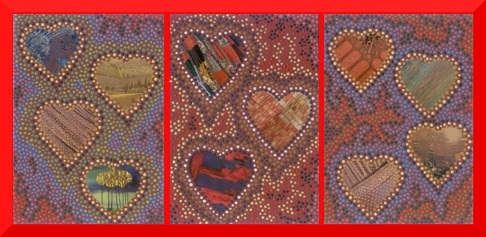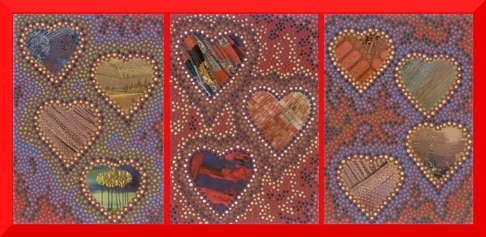 For several years, school districts across the country have struggled with the question of what to do about Valentine's Day. Vikki Ortiz Healy, in Chicago, summed it up:
In an age of allergies, anti-bullying efforts and concerns about test scores and childhood obesity, Valentine's Day has become much more complicated, school officials and parents say.
Instead of candy or cookies or frosting-slathered cupcakes, elementary schools encourage the consumption of fruit slices and yogurt. And of course, as always, no peanuts, because some children are fatally allergic. There are also the issues of gluten sensitivity and childhood obesity to consider.
Some schools just give up and make the decision to eliminate Valentine's Day from their celebratory calendars. At one school, Healy says:
… [W]hile students will attend short parties in their classrooms, they will also participate in a two-week unit in which teachers address Valentine's Day in more abstract ways. These range from handing out toy stethoscopes to hear each other's heartbeats to leading discussions on friendship and love.
Fortunately, most kids seem unaware that they are missing out on the lavish treats that have characterized school parties in the past, in some places. Unless they have older siblings with long memories, who's going to tell them about this bit of vanished history?
For The Huffington Post, Rob White took the opportunity to suggest a number of alternatives for romantically-inclined men who wish to give calorie-free tributes to the objects of their affections. He suggests such healthful gifts as a melon with "I Love You" carved in it, heart-shaped soap, or a big heart artistically drawn in new-fallen snow with red food coloring.
On the serious side, Secretary of Health and Human Services Kathleen Sebelius took the opportunity to spread the word about American Heart Month, which coincidentally is February:
Right now, heart disease is the leading cause of death in the United States… Although many people think of heart disease as a man's problem, women can and do get heart disease. This epidemic kills more women than diabetes, Alzheimer's disease, and lung cancer combined. In the United States, a woman suffers a heart attack every 90 seconds.
But these sobering words are accompanied by a reminder that heart disease is more preventable every day, by addressing the risk factors, which become more controllable as time goes on, through the combination of medical advances and public awareness. People can quit smoking increase their physical activity, monitor their cholesterol levels and blood pressure, and most of all, reduce their dangerous obesity by good choices.
They can even acknowledge that for some, food addiction is not only a reality, but a treatable condition. (Secretary Sebelius didn't say that. Dr. Pretlow did.)
Your responses and feedback are welcome!
Source: "Nowadays, Valentine's Day is less sweet — and peanut-free," Chicago Tribune, 02/11/13
Source: "Do Something Special on Valentine's Day: 10 Creative Ideas," The Huffington Post, 02/11/13
Source: "More than Valentine's Day: Taking Care of Our Hearts," HealthCare.gov, 02/04/13
Image by Pat Hartman.