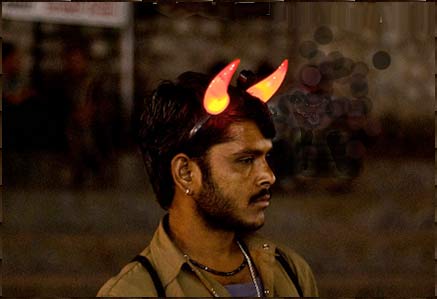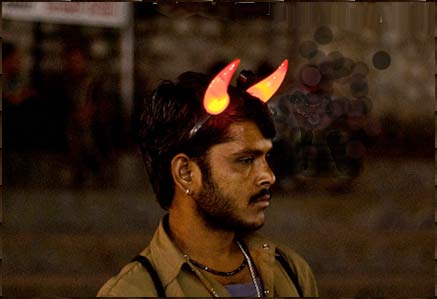 Defending a corporation is a bit like showing "sympathy for the devil," as the Rolling Stones song phrased it. But just for the sake of discussion, let's pretend that maybe even an international business conglomerate might not be wrong all the time. Because some days, it seems like they can't do anything right. When they use beautiful and fit specimens of humanity in their commercials, they get complaints from segments of the public who want real people represented in advertising.
When they use models who would not be considered cute or hot, the poor corporation catches flack for that too. Did Nike do something wrong by making a commercial where a 12-year-old who weighs 200 pounds runs along a road? The spot was made to be shown during the Olympics, and the voiceover assures customers that we are all capable of greatness.
Zosia Bielski describes how Nathan Sorrell of Ohio was filmed as he jogged. Of course, in the article's comment section, many opinions were expressed. Sorrell had proper representation, voluntarily signed a contract, and made a good start on his college tuition fund, which is no small accomplishment these days.
One publication complained that Nathan had not customarily been a runner, but only started doing if for this commercial — though why that would be a problem is not obvious. Bonnie Rochman of TIME magazine worried about exploitation. But as one snarky online comment noted, the boy was first exploited by fast food restaurants, and nobody cared then. Bielski says:
Nathan told the Record Herald that his family watched the ad on TV during the Olympics. He and his mother are now planning to lose weight with exercise and a family diet. If they're successful, reps from Nike told them they might follow up.
The lad was photographed by a camera suspended from a rig carried by a Porsche automobile, although why that matters is unclear. Anyway, he not only jogged, but panted, "lumbered," and even vomited. (The interesting thing about that is, people who are upset by it seem unaware that thousands of kids are confined in boot-camp-like institutions where much worse things are done to them.)
Dr. David Katz, who is editor of the journal Childhood Obesity, was concerned because Nathan looked "miserably uncomfortable" and is quoted as saying:
I would have preferred they showed his pursuit of greatness in a way that was not […] so obviously impeded by his weight and so blatantly uncomfortable!
Online commentators disagree. One states that the only way to increase speed is by running until miserably uncomfortable, and another remarks that greatness is only earned by conquering even greater challenges than discomfort. But someone else is concerned about the damage to the boy's joints, and suggests starting with less damaging exercise, like biking or swimming. This person feels the way to go is, lose some weight first by other means, then run.
Some thought the message was, it doesn't matter what kind of shape you start out in, there should be no stigma attached to any fitness efforts that someone might make. And if the ad somehow exerts enough influence on young viewers to encourage positive change in their own lives, then it's all good.
How about it, readers? Was Nathan Sorrell exploited, or given a great opportunity? And what about all the rest of it? Can ads like this win the fight against childhood obesity?
Source: "Does this Nike ad exploit an obese boy?," The Globe and Mail, 08/13/12
Image by Jaskirat Singh Bawa.