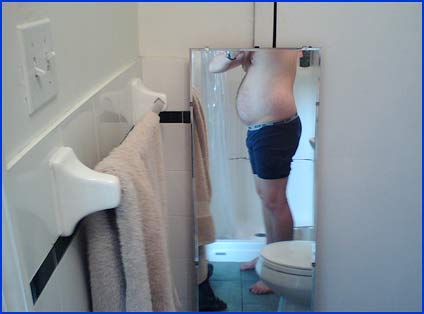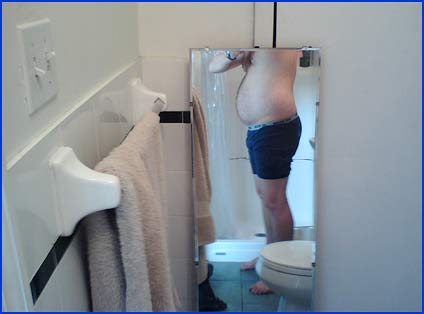 Last time, Childhood Obesity News mentioned the upcoming documentary film (scheduled for release in June 2013) which Dr. Pretlow will appear in, titled Sweet Nothing: America's Addiction to Sugar. These are by no means the only voices raised against sugar. For years, many other voices have been crying out in the wilderness, saying the same thing — the stuff is wicked addictive.
I have always found it strange that the medical profession does not recognize this problem. I would say the majority of my patients are sugar addicts too, although most only become aware of it when they try to stop it.
Those are the words of Frank Lipman, M.D., who confesses to being a sugar addict, and a still-struggling one at that. In a Huffington Post blog entry, he offers a list of "20 Tips to Curb Sugar Cravings and Kick the Addiction."
Jeff Garlin, executive producer of the TV series "Curb Your Enthusiasm," discussed his sugar addiction in his book, My Footprint: Carrying the Weight of the World. He tells people that freeing himself from that addiction was as difficult as the task faced by any alcoholic or hard drug addict. Last year, Garlin presented a stage show, "No Sugar Tonight," which consisted of a monologue which loosely came under the heading of standup comedy.
Many struggling patients, as well as many doctors and other health care professionals, have said that sugar addiction is pretty much the equivalent of alcoholism; it's all just sugar and grains in different forms. And many recovering addicts swear that food addiction is even harder than alcoholism to shake off. Mary Foushi, recovering food addict and co-founder of ACORN Food Dependency Recovery Services, has been working with "late-stage food addicts" for more than 15 years. She wants to see food addiction labeled as a distinct entity in the next revision of the Diagnostic and Statistical Manual:
I highly recommend that food addiction be added as a substance use disorder in the DSM-5. I would not be alive today had I not treated myself as a food addict, and millions more like me could be more accurately diagnosed and treated if food were recognized as a chemical dependency.
Nancy Appleton is the author of Suicide by Sugar, Killer Colas, and Lick the Sugar Habit. She sees allergies, and degenerative and infectious diseases, as all stemming from a single cause, a suppressed immune system. Appleton further believes that the cause of the suppressed immune system is sugar. She has compiled a list of more than 140 ways in which sugar ruins a person's health, and writes:
Most people are allergic to: sugar and most other sweeteners, caffeine, alcohol, wheat, dairy, chocolate, corn and anything that you eat with a lot of sugar or that you overcook. A person can be allergic to anything if they abuse it by eating it with sugar.
Many critics have noticed the strange little trick that manufacturers use in labeling food, which is possible because sugar goes under so many different names. A processed food product can have 15 grams of sucrose, 15 grams of fructose, 15 grams of dextrose, and 15 grams of corn syrup — which all adds up to four tablespoons of sugar. The amounts, cleverly disguised, may make sugar unrecognized as the predominant ingredient.
Your responses and feedback are welcome!
Source: "20 Tips to Curb Sugar Cravings and Kick the Addiction," The Huffington Post, 11/14/10
Source: "Jeff Garlin battling his inner demons in 'No Sugar Tonight,'" Chicago Sun-Times, 07/14/11
Source: "Mary Foushi," FoodAddictionInstitute.org, 05/19/11
Image by exercism.