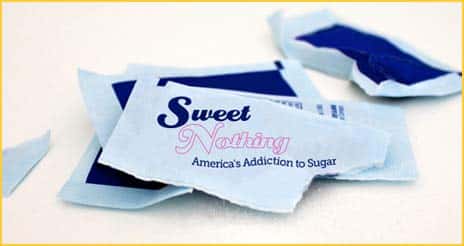 20K Films is an independent outfit that makes low-budget, high-quality documentaries, with Laura Zinger as producer and director. One of their previous works is about sickle cell anemia, and the current project is Sweet Nothing: America's Addiction to Sugar. The filmmakers are concerned that the over-consumption of this substance causes adult obesity, childhood obesity, cancer, and more cases of Type 2 diabetes than the world is equipped to cope with.
Equally interesting is the new financing model for documentary filmmaking which the production company is trying out. Here's how it goes:
In line with our mission of educating the public, 20K Films is launching an online, experiential, educational environment in order to help fund our films. This […] will give all Friends of 20K Films, access to on-set and behind-the-scenes instructional videos and blog posts where we will share everything about how we make a 20K Film. By the end of your year-long Friend membership, you'll know everything you need to know to make your own 20K Film.
Sounds like a win-win solution. 20K Fims also has a Facebook presence — please go to the page and "like" it! There, the introductory line is:
Is America addicted to sugar? Is sugar even an addiction? Sweet Nothing is one of 20K Films' newest engaging and educational docs that delves deeply into the heart of sugar, addiction and how these two things affect us as Americans.
Now, for the best part — next month, a camera crew will come to Dr. Pretlow's office to interview him for a segment of the new film.
In America, there is a long tradition of pointing an accusatory finger at sugar, and its critics have included many medical doctors and other health care professionals. This has been going on for decades, but the earlier critics who labeled sugar as an addictive substance got used to being regarded as crackpots, or, at the very least, overenthusiastic faddists.
William Dufty was an award-winning newspaper reporter who assisted jazz singer Billie Holiday in writing her autobiography, Lady Sings the Blues, which later became a popular film. He also co-authored You Are All Sanpaku, to introduce the Western audience to the thoughts of Zen macrobiotics master George Ohsawa.
In 1975, Dufty published Sugar Blues, which became a bestseller despite the fact that the medical establishment didn't take him seriously. He believed that sugar can be as addictive as alcohol and hard drugs, and was one of the first people to recognize Coca-Cola as an inimical force intent on drowning the planet in a product that might as well be poison.
Dr. Joel Rice of La Grande, Oregon, is a psychiatrist specializing in addiction, who believes that food addiction is the most widespread kind, and he has a special grudge against sugar. He says:
The most commonly used white drug with the greatest cost to society is none other than ordinary sugar, available without control at grocery and convenience stores.
Rice would also like to see high fructose corn syrup (HFCS) banned, and he's not alone in that. Connie Bennett, who quit sugar more than 10 years ago, is no fan of HFCS either. Bennett, who is "devoted to helping sugar addicts worldwide," wrote the books Sugar Shock!, and Beyond Sugar Shock, and her blog recently extended an attractive offer: "Attention, Sugar Addicts! Act Now to Get on TV & Receive Complimentary Help from Me."
The show wanted people to talk their challenges in dealing with their sugar habit. Bennett's producers, Spiegel TV, were also looking for former sugar addicts. Here's guessing that they will have no difficulty in finding enough recovering sugar-holics to make a satisfying TV segment.
Your responses and feedback are welcome!
Source: "Sweet Nothing," 20kfilms.com
Source: "Friends of 20k films," 20kfilms.com
Source: "William Dufty (Biography)," CureZone.com
Source: "Sugar addiction is serious concern," La Grande Observer, 11/10/10
Source: "Attention, Sugar Addicts! Act Now to Get on TV & Receive Complimentary Help from Me," Sugar Shock! Blog, 11/15/12
Image by 20K Films.