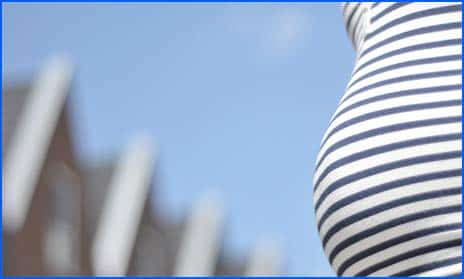 Greg Critser knows two things are true — childhood obesity is real, and there are no simple answers. Despite talk of food deserts and the dire transportational straits of many city dwellers, he points to two studies (published in Social Science and Medicine and in the American Journal of Preventive Medicine) showing that:
…[W]hen you do detailed demographic and socio-economic analysis, you find little difference in the number of food outlets between poor neighborhoods and more affluent neighborhoods. In fact, in many poor neighborhoods there is greater access to food. The studies also showed that obesity rates and the kind of food sold in such stores were unrelated. There was no correlation between the proximity of food sources to where the participants lived, their diets and their weights.
This is disappointing news for a lot of well-meaning people who hoped to aid in the fight against childhood obesity by opening urban produce stands. It might even be disappointing to corporations that have their own agendas, such as getting lots of juicy perks from the government to open branches of their businesses in neighborhoods that might not have seemed so attractive before.
Critser wrote a book called "Fat Land: How Americans Became the Fattest People in the World," and he has lots of interesting factoids to scatter around. For instance, in the wealthy California community of Manhattan Beach, the obesity rate is only 4%. Yet in the nearby and decidedly non-affluent Bell Gardens, the obesity rate is 34%. Poor kids, he concludes, are obese for different reasons than their well-to-do peers.
Maternal health in the months of pregnancy is a huge factor. Just about anything that a gravid woman does can potentially affect the ability of her developing fetus to process sugars efficiently. And, as we are aware, especially during the National Diabetes Month, the capacity to handle glucose correctly is one of the primary keys to lifelong wellness.
The author explains how the "in utero programming theory" first appeared in the 1940s, when the Netherlands experienced famine. Doctors noticed that when the dietary needs of expectant mothers were insufficiently or intermittently met, the women tended to give birth to babies prone to high cholesterol counts, high blood pressure, obesity, and even diabetes.
Over the years, science has learned that poor nutrition is only one of the many factors negatively influencing the developing fetus. A person's ability to process sugars and fats can be affected in the womb, by infections, environmental pollution, and plain old stress. Critser says:
To get at the root of the problem, we need more maternal services in the inner city, from pre-natal care to nutrition education and early childhood monitoring of growth rates.
Prenatal care could be brought to the neighborhoods, and so could diabetes prevention and management. Some grocery stores have take-your-own-blood-pressure stations, and they could be doing a lot more. There could be mobile units, along the lines of the allergy and asthma clinics on wheels that some California university health departments provide. In some places, a specially equipped bus comes around for the convenience of blood donors. Cities obviously contain plenty of food trucks, so how about trucks that offer prenatal checkups, obesity counseling, and diabetes testing?
Your responses and feedback are welcome!
Source: "Close to markets or not, fat poor kids are different than fat rich kids," LA Observed, 05/07/12
Image by Frank de Kleine.