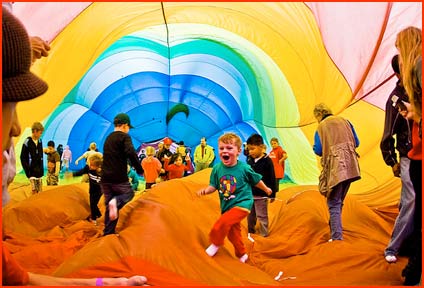 With elections so close, even though minds are probably already made up, it's hard to stop talking about Michelle Obama's Let's Move! program. Praise from some quarters, insults from others — that has been the story all along. Childhood Obesity News found many points to consider in a lengthy article in The Nation by Bridget Huber, but did not yet mention severe criticism pertaining to the Partnership for a Healthier America, which is a branch of the Obama initiative designed to reach out to businesses.
In some quarters, the alliance is seen as a little too cozy. Take Walmart, for instance. Huber describes how the corporation agreed at the beginning of 2011 to reduce the salt and sugar in processed foodstuffs and make healthful foods less expensive. Walmart also magnanimously agreed to open stores in "food deserts," and all of this was proclaimed by Michele Obama to be a victory for parents, children, and, rather redundantly, for families.
But every story has two sides. Huber goes on to say:
The chain's plans to move into food deserts, however, were dismissed by some as an expansion strategy cloaked in social responsibility. The company had been looking to crack urban markets (particularly in progressive cities where it is unpopular) for years, and Mrs. Obama's endorsement was a public relations dream. Putting Walmarts in food deserts, critics worried, could harm the infrastructure of urban farms, food co-ops and farmers' markets that have taken root in such places in recent years.
Meanwhile, in other Washington offices, the Interagency Working Group (drawn from four bureaucracies) was given the mandate to develop guidelines that would help corporations draw up some voluntary standards in the area of advertising food-like substances to children. The Interagency Working Group did its job and made recommendations. The U.S. Chamber of Commerce opined that the suggested voluntary standards would constitute a government attempt to ban free speech.
The food industry produced a scientific report showing how, if they adopted the suggested standards, 75,000 American workers would become unemployed as a result. Check and mate. And no help from Let's Move!, which stayed well clear of this particular controversy.
As for the part that Mrs. Obama's husband is responsible for, Erica Cohen reminds us that "Obamacare also tackles childhood obesity," which is not a bad thing. Obamacare is formally known as the Affordable Care Act, and it includes provisions that specifically aim to prevent childhood obesity. The Childhood Obesity Demonstration Project gives money to three research organizations to figure out how. There are Community Transformation Grants, and new laws about revealing calorie information in restaurant chains and vending machine items. Cohen writes:
Prevention is a key part of improving the overall health system. As important as it is that all Americans have access to health insurance, the best overall result would be if we didn't need as much of it.
The First Lady's encouragement of breastfeeding met with some success. Marcy Karin for The Huffington Post listed a large number of media mentions of various courageous and/or fed-up women who went public, and some of the rules changed.  Hopefully, they will change more. Karin writes:
The federal law has limitations. First, the scope of the law is limited. It only covers non-exempt (hourly) workers. It does not cover directly nursing one's baby; only expressing milk by pump or hand… It does not require paid break time. Nor does it protect nursing workers from discrimination. It does not offer a tax credit to businesses that voluntarily provide model lactation policies.
Your responses and feedback are welcome!
Source: "Michelle Obama's Moves," The Nation, 10/29/12
Source: "Obamacare also tackles childhood obesity," Philly.com, 10/24/12
Source: "Reasonable Break Time Provided Amidst the Breastfeeding Media Craze," The Huffington Post, 10/24/12
Image by star5112.