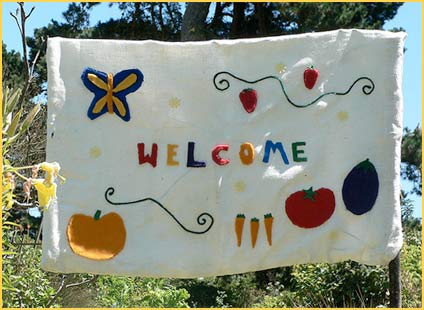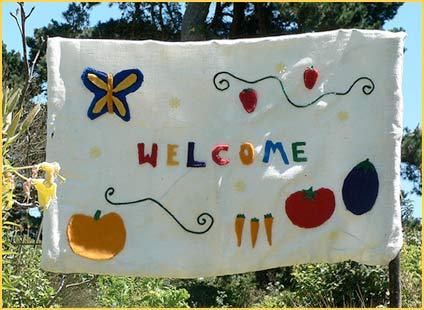 Childhood Obesity News has been thinking about gardens, from the angles that figure in the effort against childhood obesity. A garden can help in a more circuitous way, by morphing the family budget into something much more reasonable than before. When less money goes out for food, there is more for, say, a nice bicycle, or a hiking expedition, or some other object or experience that pulls children away from an unhealthy preoccupation with food.
A woman named Mavis is happy to share the story of how she feeds her family on $100 per month:
This year my goal is to grow 2,000 pounds of fresh fruits and vegetables. I think I can do it. With 16 raised garden beds, a greenhouse, a raspberry patch and a few more planting beds sprinkled throughout our property, I believe growing 2,000 pounds of food is an attainable goal.
This page lists the harvest so far, and it's awesome. Watch Mavis' backyard garden tour and be sure to check out her page on where to find free food.
Michelle Obama's Let's Move! program has five goals — to give kids a healthy start, empower caregivers to make healthy choices on their behalf, improve school food; ensure access to healthful food for everyone, and promote physical activity.
Some are not so happy with the results. We previously cited Bridget Huber's monumental article in The Nation, but did not yet mention one aspect, her analysis of Michelle Obama's uneasy alliance with Big Food. In the best-case scenario, it's a collaboration which a nonprofit organization known as the Partnership for a Healthier America has been created to manage. Its funding comes from not only the food industry, but foundations whose main interest is health.
The Partnership's CEO is Larry Soler, whose views are optimistic. For instance, passing legislation and then implementing it takes a very long time, but when businesses do things voluntarily, the changes happen more quickly. The Partnership says that it only forms alliances with companies whose actions will make a real impact, which is another way of saying the mega-corporations whose power grows daily. Some businesses are turned down, because the Partnership's standards are too strict for them.
Assessment of the developments so far has not been overly approving. The Healthy Weight Commitment Foundation has pledged to remove 1.5 trillion calories from the food manufactured by its members, by 2015. (Yes, we see how quickly things move, under voluntary self-rule.) Critics say this is meaningless nonsense and even if it happened, wouldn't be such a big deal, because it would only take us back to the 2007 level, which was not anything to brag about.
Some believe that it's all just fancy window-dressing, and nothing has changed or will change underneath. Letting the industry make its own rules puts the fox in charge of the henhouse, as the old saying goes. Huber quotes public health attorney Michele Simon, who says:
It normalizes this idea of voluntary partnerships [with] industry as a substitute for real policy-making.
And as always, the industry blames the public, whining that the customers simply won't buy healthy foods. Besides, people who don't want to be obese should just use self control and get more exercise. There, problem solved.
Health professionals worry that there could be unintended consequences similar to ones that have already come to pass. When food labeling indicates that a product is low-fat, or low-anything-bad, people feel free to consume more of it. If processed foods get away with making health claims that are essentially meaningless, the customer will buy more processed food rather than whole, fresh food.
Your responses and feedback are welcome!
Source: "How to Grow Your Own Food — Weigh In Wednesday," onehundreddollarsamonth.com, 10/17/12
Source: "Michelle Obama's Moves," The Nation, 10/29/12
Image by spacecadet (Dylan Duverge).