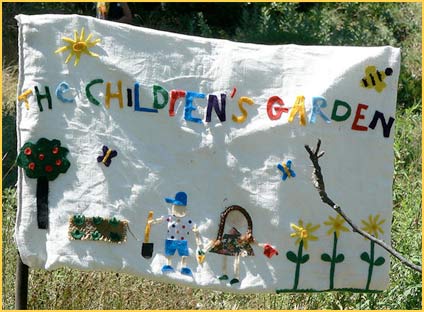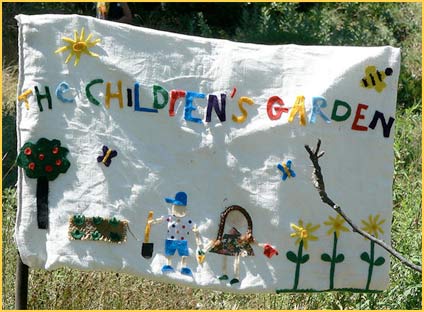 Not long ago, Childhood Obesity News considered the White House Garden cultivated by Michelle Obama, and her book about it, and the First Lady's encouragement of vegetable gardens in general.
Since then, we located some words from Andrea King Collier, who is a W.K. Kellogg/IATP Food and Society Policy Fellow, as well as a member of the Institute for Agriculture and Trade Policy staff. The IATP concerns itself with "sustainability as it intersects with food, rural development, international trade, the environment and public health." The organization describes itself as peopled by innovative change makers who want healthy food accessible to all. On the other hand, one of its sponsors is a breakfast cereal corporation. Collier has visited the White House garden with another Fellow, Roger Doiron, and describes his reaction:
[He] had developed a campaign during the last presidential election to encourage the winner to plant a garden on the White House lawn. Seeing his dream realized was a tremendous experience, and seeing it all documented in a book was pure magic for me.
Collier injects an interesting side note that not many writers have mentioned when critiquing Michelle Obama's garden:
So much emphasis has been placed on the growing of the herbs and vegetables in the garden, yet the unsung stars of the show may just be the story of the bees, the hives and the honey. According to Mrs. Obama, they harvested 140 pounds of honey in the first year, and in 2011, 225 pounds.
A lot awareness had been raised, and a lot of good energy has gone into changing America's eating habits for the better. The challenge that Dr. Pretlow sees is the need to gain the attention of the many childhood obesity campaigns and aim them toward the goals of preventing and impacting on food addiction in kids. The emphasis on gardening is a good example. Exactly how can planting a garden help to ameliorate the causes and effects of food addiction?
Dr. Pretlow believes that children can achieve abstinence from the biggest problem foods, which generally are the most addictive ones. Well, if children are to become un-addicted from junk food or, better yet, never get hooked on it in the first place, they need something else to eat instead — this much is obvious. And what alternative could be better than fresh garden produce? The only drawback would be, if the underlying emotional issues that led to addiction are not addressed. Even low-calorie, healthful foods are technically still problem foods, if the eating is done as a coping mechanism and a replacement for more effective ways of handling emotional stress.
In general, it's healthier to be outside than inside, and the activity involved in gardening can't help but work off some calories. There is a feeling of accomplishment and competence. Gardening can be a solitary activity or a social one, shared with friends and/or family, and either way there is psychological benefit. For somebody who has never really tasted garden-fresh food before, the experience can be life-changing.
Many programs have proven that children become quite invested in food they grow themselves. At the most basic level, every minute spent working in a garden is a minute not spent in front of a screen, chowing down on chocolate-covered bacon snacks.
Dr. Pretlow is particularly interested in the role of the nutritionist, and would like to see this type of health care professional have more responsibility within the overall childhood obesity effort. He says:
Nutritionists can help clients sort out the foods to which they are addicted and substitute non-addictive foods. Nutritionists also can help clients reduce their stress level and find non-food ways to cope. Nutritionists should help clients establish a 'nutritional' relationship with food, rather than using food for comfort, coping, and entertainment, which can lead to dependence.
And where will those non-addictive foods come from? If possible, from the child's very own garden. And what will kids do about reducing their levels of stress? Coincidentally, gardening has been known for centuries as one of the most calming, centering activities a person can engage in. What is an ideal non-food way to cope? Digging around in the dirt and picking fresh veggies.
Dr. Pretlow also brings up an important point about the social environment. If a child is taken to a psychologist or psychiatrist, a mental problem is implied, and people talk, and the life of an already troubled child can become absolutely miserable. But a visit to a nutritionist has no stigma attached.
Your responses and feedback are welcome!
Source: "Michelle Obama Reflects on White House Garden in New Book," Civil Eats, 08/23/12
Image by spacecadet (Dylan Duverge).