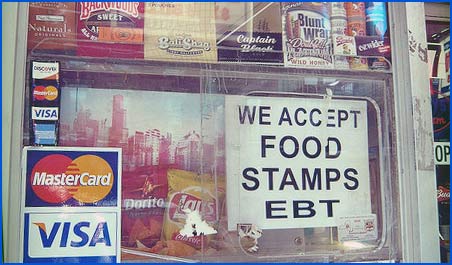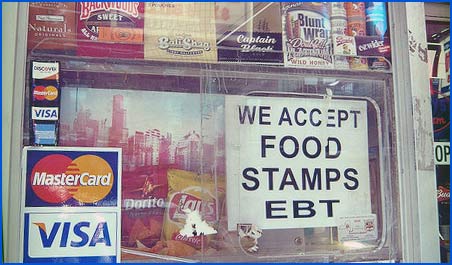 Almost everyone agrees that home-cooked meals are the best, and fresh food is the best. With home cooking, you don't get the additives and chemicals that some research shows to have strange effects on the childhood obesity equation, turning it from a straightforward fuel-in, energy-out proposition to a weird alchemical curse.
A particular sub-category of home cooking is trying to do it on a "food stamp" budget while not coming down with either rickets or diabetes. A lot of people believe that obesity naturally results from poverty, because cheap food full of empty calories is the only choice.
Shira Potash was teaching nutrition when she had an "Aha!" moment and realized that she did not even know whether her students' families could possibly afford to follow her advice. They were making it on food stamp budgets, after all. Shira and her husband Yoav Potash, who by pleasant coincidence happens to be a filmmaker, decided to eat on $50 a week (for both of them) and make a movie about it. The hour-long documentary, Food Stamped, is introduced by a brief (2:33) trailer.
Food Stamped also includes the similar experiences of some members of Congress, and interviews with community activists, school nutritionists, and others. It shows Shira getting an 83-cent check for some recyclables, and even checking out a bakery's dumpster. Pam Robinson says:
Because of Shira's nutritional expertise, the couple managed to eat fairly well on the $50 but not without some testy moments as they realized how limited their choices were and what they'd given up — desserts and coffee — to meet their budget limitations… After a week, a nutritionist checked their diet and found that they'd done pretty well, eating a good balance of foods, but that the caloric intake was a little low, especially for Yoav.
Shira Potash's life of a food educator is all about food preparation. It takes time, and she realizes that the average single working mother might not have time. But with 47 million Americans on "food stamps," an awful lot of people are getting by on about a dollar per meal. Part of the Potash mission is to encourage grassroots activism that will improve the dietary knowledge and habits of the poor. Robinson says:
The film provides a brief history of efforts by the federal government to both feed people and support farmers, as well as the rise in farmers' markets, the lack of good food purchasing opportunities in poor communities, and programs to teach city kids how to grow food, cooking and smart food choices.
In other words, the documentary's script hits all the marks, in regard to Michelle Obama's Let's Move! program, reflecting the received wisdom that America now knows all the answers, which must mean that the problem is as good as cured already. But there doesn't seem to be any mention in the film of the underlying problem that must be solved — widespread addiction to hyperpalatable foods with no redeeming nutritional value and plenty of sugar, salt, fat, and mystery ingredients.
Food Stamped has its own website, of course, where both the shopping list and the menu are available. Everyone who visits is encouraged to try the experiment and report back on the results. Anyone who wants to go deep into activism is referred to the Food Stamp Toolkit posted online by the Food Research and Action Center, a fertile field of information about the program, which is actually called SNAP. It stands for Supplemental Nutrition Assistance Program, but since everyone still says "food stamps," the real initials and title are irrelevant.
A YouTube commentator says of the food stamp program:
It's designed to keep you from starving to death until you can afford to feed yourself again, not provide a wide variety of world class cuisine.
Maybe so. But one American in 10 is on food stamps, and most of them don't have any choice about it, especially children. Even the adults are probably not too thrilled about being dependent on the program. It's not like they don't want to make enough money to feed themselves. All too often, it's just not possible. So, until times get better, exploring the possibilities for a nutritious, low-budget diet is an excellent idea.
Your responses and feedback are welcome!
Source: "Food and Money on Film," Port Washington, NY, Patch, 06/04/11
Image by Clementine Gallot.