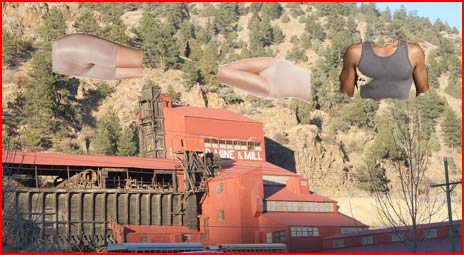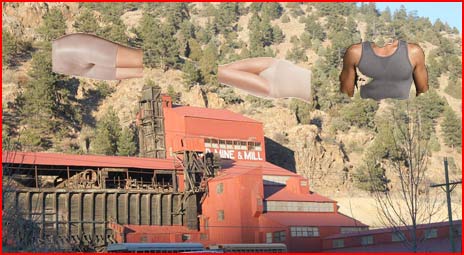 It's a traditional American cliché — "Thar's gold in them thar hills!" There certainly is gold in the mountains of fat that encumber so many people, as proven by billionaire Sara Blakely, the inventor of Spanx shapewear. A lengthy profile of the billionaire entrepreneur, written by Clare O'Connor, was the cover story of the March issue of Forbes magazine.
In her younger days, Blakely worked for a while at Disney World as a ride attendant, buckling the customers in. Maybe even then, her subconscious was storing up images of the hundreds of bulging bellies and hefty thighs that she must have come into contact with every day.
Later, she sold fax machines door-to-door and became that company's national sales trainer. Unable to buy the exact kind of slimming underwear she wanted, she was struck by the inspiration to start manufacturing it. A lot more inspiration came from a series of cassette tapes by motivational speaker Wayne Dyer, titled "How to Be a No-Limit Person."
Over a two-year period, Blakely demonstrated the American DIY spirit, writing her own patent application, designing the product's packaging herself, and overcoming stage fright and fears of both heights and flying. She personally sold the first Spanx from a folding table at the Neiman Marcus department store, and ran a mail-order business from her apartment, doing all the customer service, marketing, and public relations herself.
Other major department stores came on board, and Blakely scored a major coup by getting Oprah Winfrey into the figure-smoothing underwear. And then:
In November 2000 Winfrey named Spanx her favorite product of the year.
The company made $4 million the first year of its existence, and more than double that the second year. Now, it offers a couple of hundred different products that are manufactured in 15 counties and sold in 40 countries. Currently, the journalist reports:
Blakely owns 100% of the private company, has zero debt, has never taken outside investment and hasn't spent a nickel on advertising.
Blakely is married to a multi-talented fellow named Jesse Itzler who has several glamor-fitness-related business interests including coconut water and low-calorie vodka. At some point in the past, the Spanx mogul tried out stand-up comedy, and her husband describes her as "50% Lucille Ball, 50% Einstein." Nowadays, she is a motivational speaker, tirelessly inspiring women to follow their own entrepreneurial dreams.
Over the last several decades, women have rejoiced at being freed from girdles. Now, they're paying top dollar for undergarments that are, basically, girdles. Driven by the obsession to be firm, even East Coast intellectuals admit to wearing multiple layers of Spanx undergarments to ensure the restraint of any free-wobbling flab.
In one of her TV appearances promoting the tight undershirts that hold men's stomachs in place, Blakely remarked, "It looks so much cleaner under suits." If thin is clean, then fat must be dirty, and this is the kind of unthinking linguistic habit that makes so many obese people more ashamed and alienated than they otherwise would be.
The Huffington Post recently posted a video about why these garments could be detrimental to the health of teenagers, mentioning "bladder infections, gastro-intestinal problems and nerve damage that can result in numbness and burning in the thighs." An online comment by Melissa Parker, who works in a clothing department, says:
The worst reasoning of all I see in young women when it comes to the purchasing/wearing of shapewear is when it is at the urging of their hyper-critical, judgmental moms… I spent most of prom season in fitting rooms with crying girls who looked perfectly lovely with no shapewear or push up bras, but were made to feel so inferior by the criticism from their own mothers.
Your responses and feedback are welcome!
Source: "Undercover Billionaire: Sara Blakely Joins The Rich List Thanks To Spanx," Forbes, 03/07/12
Source: "Teen Spanx: Shapewear May Be Bad For Their Health (VIDEO)," The Huffington Post, 08/02/12
Image by Michelllaurence (modified).