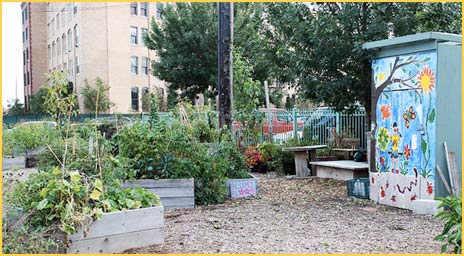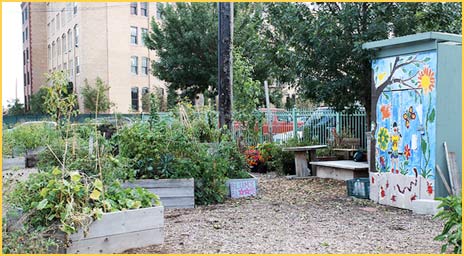 George Ball used to be president of the American Horticultural Society and, back in the day, he initiated a gardening program for children and hosted an annual community garden symposium. He would happily see neighborhood groups, community centers, schools, churches, and families all over America planting food gardens as a hedge against childhood obesity.
For the past several years, Ball has headed W. Atlee Burpee & Co., whose name is synonymous with "seeds." Last year, Ball wrote a piece for The Philadelphia Inquirer that explores different viewpoints, which he was inspired to do by the discovery of what he describes as a "profound contradiction" in the whole community gardening concept.
According to Mrs. Obama and the Let's Move! project, residents of inner cities and other portions of America are unable to get fresh vegetable and fruits because of distance, lack of transportation, expense, and other factors. These areas are known as food deserts. Ball says:
One of the ways [Michelle Obama] proposed to solve this problem is to expand the size and number of community gardens. However, there is also a stylish movement in contemporary gardening toward old-fashioned or 'heirloom' vegetables that were popular in our grandparents' day. In community gardens everywhere, I see tall, rangy, low-yielding and romantically named heirloom varieties made popular by environmental activists.
This worries Ball because, while heirloom veggies are great, they don't sufficiently address the nutritional deficit experienced by the urban poor. Heirloom varieties suffer from the very traits of unreliability that hybrids were developed to avoid. They have sparser yields and fewer vitamins per unit. In addition, they present "logistical challenges that most community gardeners cannot meet." He explains:
According to their zealous advocates, heirloom vegetables have the virtue of being able to self-propagate via do-it-yourself seed-saving techniques. The argument is that self-perpetuating heirlooms provide low-income families with an inexpensive means of sustaining themselves.

However, this virtue is not what it seems. Saving seeds can be just as tricky and time-consuming as growing the vegetable garden itself. Seed must be collected, extracted, cleaned, and put into dry storage. Paradoxically, the purveyors of heirloom seeds are at the elbow of community gardeners every year with new seeds to sell them.
In the end, Ball's conclusion is that the poor of America, who most need access to fresh produce, "are expected to spend more than twice the time and effort for less than half the benefits." Strangely, he seems to imply that people don't choose what they grow in their garden allotments, and this is puzzling. It seems like anyone making a commitment to grow their own food would go the extra yard and make an effort to find out what crops grow best in urban gardens.
There seems to be another agenda at work, as the author remarks that hybrid vegetables are not "flavor of the week" among hip gardeners, and that "the purveyors of heirloom seeds are at the elbow of community gardeners." Well, what's to stop the purveyors of hybrid stock from also being at their elbows?
Your responses and feedback are welcome!
Source: "Hybrid veggies are the cream of the crop," Philly.com, 12/23/11
Image by ironypoisoning (Connie Ma).