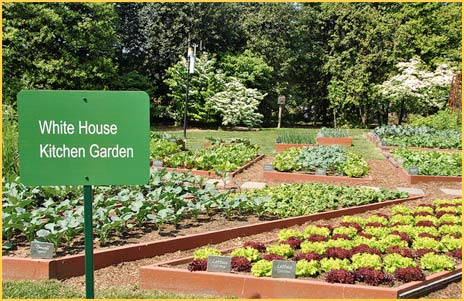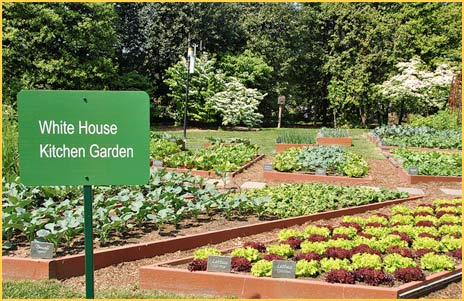 As practically everyone in the world knows, Michelle Obama has been making good use of the respect and attention that accrues to her by virtue of being the president's wife to champion the anti-obesity cause. For reasons of public relations, the administration much more frequently expresses the message in positive terms. The Let's Move! platform advocates more healthful eating habits and more physical activity. No sane person could argue against either of those goals. The problem with Let's Move! is that it takes no account of possibly the biggest factor in childhood obesity — dependence on hyperpalatable foods, identical to addiction.
Childhood Obesity News has discussed the role of garden-based education in alleviating the childhood obesity epidemic. Emotionally, there is just something about fresh air, green plants, and dirt. A respondent to a previous post emailed:
I was overwhelmed in engineering school… There was a field behind where I lived, in which garden plots were available. It was such a stress reliever to plant a garden… The mainstay of recovery from food addiction is developing a passion for life as a glorious adventure. Gardens are a wonderful adventure.
By strange coincidence, the emotions are also intricately involved with the stress that leads to problematic eating patterns, and, often, to dangerous obesity. Another thing that helps keep kids from going off the rails is a good relationship with their parent or parents. Barbara Houston Garrett wrote:
I have my best talks with the kids when they're turning dirt with me or pulling weeds. It's not just displacement activity, it's ENGAGING activity. Interacting in a very low-stress environment, in an environment that actually de-stresses.
Many young people have now developed a new relationship with food by putting sweat equity and emotional investment into the growing of it. In Dr. Pretlow's Overweight, What Kids Say, page 293 mentions the strategy of learning to look at food as something the body needs to live on, rather than something that was just invented for pleasant sensory romps. Even such a bold measure as the raw-food diet can provide "food for thought," when people experience such dramatic results as the before-and-after pictures found at The Garden Diet. George Ball, of the venerable Burpee Seed Company, believed in the vegetable garden as the place where the war on obesity would be won.
Your responses and feedback are welcome!
Image by angela n.