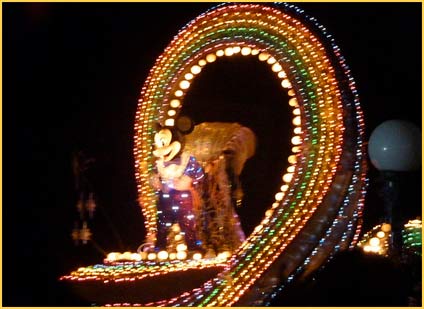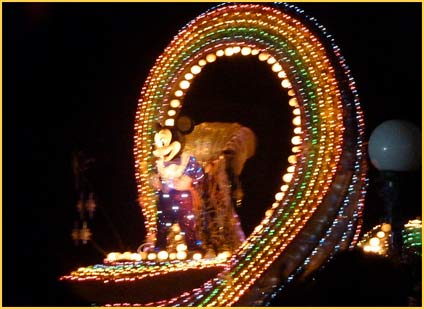 Last month, the Walt Disney Company held a press conference in the nation's capital with First Lady Michelle Obama. By now, everyone who cares to state an opinion on the matter has had the opportunity. It's all about what kind of advertising will accompany any television programming under Disney's control (including the 415-million-household Disney Channel) that is created for children under 12 years of age.
The Federal Trade Commission came up with guidelines for selling food to kids, and the decisions of the corporate giant have been guided by them. The main areas of concern are fast food, sugary cereal, and candy. Henceforth, advertising will avoid the excessive brainwashing typical of the past, and products will meet certain nutritional standards. Also, Disney will go the extra mile by creating "fun" public service announcements. Brooks Barnes of The New York Times tells us:
Disney will reduce the amount of sodium by 25 percent in the 12 million children's meals served annually at its theme parks…
But critics are skeptical. Some say, even that reduced amount of salt is still twice as much as there ought to be. And if Disney were really serious, it would have ditched the Coca-Cola Corporation, sole vendor of beverages in Disney's theme parks globally. At Walt Disney World Resort alone, for instance, 75 million units of Coca-Cola drinks are consumed each year.
Back in March, before Disney's announcement, columnists were still finding plenty to chew on in the Habit Heroes debacle. This interactive exhibit closed about five minutes after it opened (okay, more like three weeks) due to the proverbial firestorm of negative publicity. Disney was accused of flaunting negative stereotypes, shaming and demonizing overweight children, and enabling bullies. Fortune's Lisa Suennen wrote:
All I can imagine is that this exhibit was left to interns to develop or that the Disney marketing department issued itself a challenge to use up their past character rejects in an effort to conserve animation costs… By showing healthy skinny kids vanquishing evil fat kids, you aren't going to make the chubby ones run out and buy a cape to complement their about-to-be-toned abs. You're probably just going to make them feel bad about themselves and as we all know, when people with food issues feel bad about themselves they tend to eat more, not less.
Pediatrician Jay Gordon feels that Disney's new plan is a big step in the right direction, considering that the average child tends to see more than 7,000 commercials for food every year. On the other hand, he sees a need for even more urgent action elsewhere — in the legislation that rules farm policy. Dr. Gordon says:
To be a real game changer in the arena of kids' health, the government needs to make major changes in food policy. Skewed agricultural policies cause processed meat and fat-filled cheese to overshadow fruits and vegetables in school lunch lines and in grocery store aisles. Farm subsidies reward big ag companies for producing beef and dairy products, even though these are the very foods that clog kids' arteries and lead to chronic diseases.
(To be continued…)
Your responses and feedback are welcome!
Source: "Promoting Nutrition, Disney to Restrict Junk-Food Ads," The New York Times, 05/05/12
Source: "Disney stumbles on childhood obesity awareness," CNN Money, 03/05/12
Source: "Jay Gordon: Disney's Junk food ad ban doesn't address the real problem," LA Daily News, 06/19/12
Image by Sean MacEntee, used under its Creative Commons license.